Psalms 18-20: Day 046: Journey Through the Bible in a Year
February 16, 2022
Psalms 18-20
Click here for the Daily Reading
Day 046: Journey Through the Bible in a Year
Focus Verses for Today: Psalms 18:30
Take a few moments to pray for God's perfect understanding of the journey we are about to take. Ready? Read Psalms 18-20. Let's begin our journey!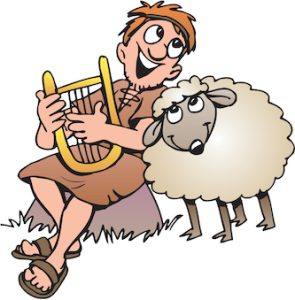 Commentary: All three of today's psalms were written by David. Throughout his many psalms, David proclaims his love for God and describes God as his rock, in whom he takes refuge, and his horn of salvation. Psalm 18, also recorded in 2 Samuel 22:1-51, was written after the Lord delivered David from his enemy, Saul. God granted David's request, delivering him safely from harm. Psalm 19 is a praise of God and all that He has done. Our God, David's God, is a creator! We see His creation, His variety in creation, every day! God's word is perfect and we need to model our lives after it. David's relationship with the Lord did not miraculously spring up one day – David had to work at it! David had to grow and change! David had to seek the Lord! David's life took tumbles when he failed to include God in his plans. Psalm 20, in a plea for help and a prayer of thanksgiving.
Focus Verse: Psalms 18:30 meditate on, pray over, and reflect upon this verse. What does it mean to you? How can you apply it?
For more information regarding how your financial support can help, please click here.