International Death Penalty News 2022, Issue 07: Bangladesh, Egypt, India, Iran, Iraq, Pakistan, Saudi Arabia, Singapore, Somalia, United States of America
International Death Penalty News 2022
Issue 07
Bangladesh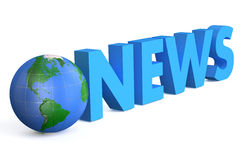 Syed Mohammad Kaiser died while on death row in the country.  Syed was a former Jatiya Party lawmaker and state minister.  He was sentenced to death on December 23, 2014, by an Internal Crimes Tribunal for crimes against humanity.  He collaborated with the Pakistani Army.  Syed was receiving treatment for an undisclosed ailment at the time of his death.
Egypt
A man, Ahmed, has been sentenced to death for murdering his soon-to-be bride the night before their wedding. The man killed his fiancé because he had an affair with another woman. After luring his fiancé out, he killed her and fled the scene.
India
Judges in India have been advised by the Supreme Court to consider all factors before imposing the death sentence on an inmate. The Supreme Court instructed judges across the country to look at factors beyond the abhorrence of the crime, such as the inmate's conduct while in jail, the chance of reformation, the inmate's family, and the mitigating factors. The remarks from the Supreme Court came as the court commuted the death sentence of a man convicted of raping and murdering a seven-year-old girl. The court reduced the sentence to life in prison.
Iran
On Monday, February 7, 2022, Mirza Rouhifar was executed at Aligoudarz Prison. He was 37 years of age. Mirza was convicted of murdering his neighbor due to a finical dispute, resulting in him being sentenced to qisas, that is, retribution in kind. Mirza's execution has not been reported by state officials or the media.
On Sunday, February 13, 2022, Mosayeb Faraji was executed in Kermanshah Central Prison. He was convicted of murder and sentenced to qisas, that is, retribution in kind. Mosayeb's execution has not been reported by state officials or the media.
On Sunday, February 13, 2022, Mokhtar Valizadeh was executed in Shiraz Central Prison. Mokhtar, along with his sister, was convicted and sentenced to death for murdering his brother-in-law five years ago. Mokhtar's sister was also scheduled to be executed. Her execution was stayed for unknown reasons. Mokhtar's execution has not been reported by state officials or the media.
Iraq
Two men, a police officer, and an informant have been sentenced to death. In December, security forces opened fire upon a house under the pretext of pursuing two terrorists. Instead, 20 people, including women and children, were killed. Further investigation revealed that a family dispute motived an informant to give false information to the police. That informant was sentenced to death, along with the intelligence officer who led the operation. Eighteen others involved with the operation are awaiting sentencing.
Pakistan
A mob lynched a man accused of desecrating the Koran in Jungle Dera village in Punjab province. Locals were told that the man had torn pages from the holy book and set them on fire. Police attempted to arrest the man, however, the mob seized the victim and killed him. The man's claims of innocence were ignored by the mobs.
Saudia Arabia
On Tuesday, February 15, 2022, a Jordanian national, Hassan Abdul Aziz Nassar, was executed by beheading for murdering a Saudi national, Jaber Salem Al Maliki,l in Jazan, which is in the southwestern part of the kingdom. Nassar strangled Maliki to death after the two fought.
Singapore
On Wednesday, February 16, 2022, 51-year-old Singaporean national Roslan Bakar and 37-year-old Malaysian national Pausi Jefridin were scheduled to be executed. Both were sentenced to death in 2010 for smuggling drugs into the nation. Appeals had been filed attempting to halt their execution, alleging they were intellectually disabled. The appeals were rejected by numerous courts. However, President Halimah Yacob ordered the execution to be halted. The reason for the stay has not been revealed.
Somalia
On January 31, 2022, a military court sentenced four teenagers between the ages of 16 and 18 to death. The four were convicted of being involved in armed groups. Two others, aged 16, were given sentences of 20 to 30 years in prison. The death sentences violate the United Nations Convention on the Rights of the Child, which was ratified by Somalia in 2015. Save the Children rights group is calling upon the government to intervene.
United States of America
On Wednesday, February 16, 2022, Ohio planned to execute Stanley Adams.  His execution is rescheduled to February 19, 2025.  Fifty-five-year-old Stanley is convicted of murdering 43-year-old Esther Cook and 12-year-old daughter, Ashley in Warren, Ohio.  His execution was rescheduled as Ohio continues to have difficulties obtaining execution drugs and deciding upon an execution protocol, leading to an unofficial moratorium on executions.  As Ohio schedules executions years in advance, these executions must be rescheduled.
On Thursday, February 17, 2022, Oklahoma executed Gilbert Postelle.  Gilbert was 35 years of age. He was convicted of murdering James "Donnie" Swindle Jr., Amy Wright, Terry Smith, and James Alderson on May 30, 2005, in Del City, Oklahoma. 
A House Committee in Utah defeated a bill that would have repealed the death penalty in the state.  The vote was 5-6.  If passed, the bill would have removed the death penalty as a punishment for murder after May 4, 2022.  Instead, the convicted could have been sentenced to 45 years to life for murder.  Many spoke up in opposition to the bill, including family members who have had loved ones murdered.
On January 31, 2022, Ohio death row inmate David Sneed was resentenced to life in prison, without the possibility of parole by the Stark County Court of Common Pleas.  Sneed was initially sentenced to death on August 8, 1986, after being convicted of murdering 26-year-old Herbert Rowan on November 19, 1984, in Canton, Ohio. Sneed had an execution date of April 19, 2023.  It was not his first execution date, however, due to ongoing problems in Ohio obtaining execution drugs and establishing an execution protocol, numerous execution dates were rescheduled.  Now, Sneed will not be executed, as his sentence was reduced to life in prison without the possibility of parole after the court ruled that a "preponderance of evidence" showed that Sneed had a serious mental illness at the time of the crime.
For more information regarding how your financial support can help, please click here.