Isaiah 34-39: Day 048: Journey Through the Bible in a Year
February 18, 2022
Isaiah 34-39
Click here for the Daily Reading
Day 048: Journey Through the Bible in a Year
Focus Verses for Today: Isaiah 39:3-8
As we prepare to begin our journey take a few moments to ask the Lord for His understanding of Isaiah 34-39. Now read Isaiah 34-39. Let's begin our journey!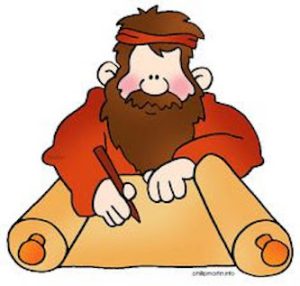 Commentary: Chapters 34 and 35 share warnings of destructions and promised salvation for those who repent and seek the Lord. God will totally destroy all of His enemies, celestial and earthly. He will then restore the land that had been consumed with sin. Those who are redeemed by God experience joy. The redeemed follow the Way of Holiness, a highway where the unclean do not journey.
Chapters 34-39 become narratives, recording history, with some prophecy. These chapters take place during the time that Assyria surrounded Jerusalem, events recorded in 2 Kings 18-19 and 2 Chronicles 29-30. Sennacherib, King of Assyria, threatens Jerusalem, warning that Jerusalem will be destroyed if King Hezekiah doesn't surrender Jerusalem to King Sennacherib. King Hezekiah sought out the Lord, for he was a God-fearing king. Hezekiah trusted in the Lord, who delivered Jerusalem. When King Hezekiah learns he is to die, he begs the Lord for more time. His request is granted, but King Hezekiah becomes prideful, showing off the wealth of Israel. Even men who fear God and let sin overcome their lives.
Focus Verses: Isaiah 39:3-8 – How did King Hezekiah sin and why was he rebuked? What was the outcome of his sin? Are you guilty of the same sin in your life?
For more information regarding how your financial support can help, please click here.