Romans 15-16: Day 050: Journey Through the Bible in a Year
February 20, 2022
Romans 15-16
Click here for the reading
Day 050: Journey Through the Bible in a Year
Focus Verses for Today: Romans 15:23-29

Before reading, take a moment to pray, asking for God's wisdom in understanding Romans 15-16. Read Romans 15-16. Let's journey!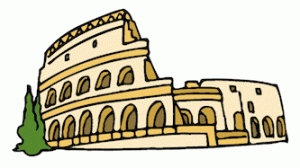 Commentary: Romans is a book that builds upon itself, each topic building upon the previous topic: sin (ch 1-3), salvation (ch 4-5), sanctification (ch 6-8), God's sovereignty over all (ch 9-11), sacrifice, submission, and service (ch 12-15), and being sent (ch 16). These final chapters emphasize the importance of helping fellow believers grow in their faith. Paul cautions mature Christians about their treatment of less mature Christians. A mature Christian is to help less mature Christians overcome the burdens and obstacles which challenge their growth as Christians. This does not mean to overlook sin. It means to help the immature Christian overcome sin, leading them to a deeper more mature relationship with Jesus Christ. Paul's quotes from the Old Testament show that salvation for the Gentiles was always a part of God's plan.

Focus Verses: Romans 15:23-29 – Paul was committed to spreading God's word to as far away as possible. Yet, Paul was always willing to wait on the Lord's timing. Paul's commitment to doing the Lord's work showed in his daily life and his writings. What is your commitment? Are you listening and receptive to the Lord's plan?
For more information regarding how your financial support can help, please click here.