Job 15-16: Day 054: Journey Through the Bible in a Year
February 24, 2022
Job 15-16
Click here for the reading
Day 054: Journey Through the Bible in a Year
Focus Verses for Today: Job 15:17-18
Ask God for wisdom and understanding of Job 15-16. Read Job 15-16. Let's journey!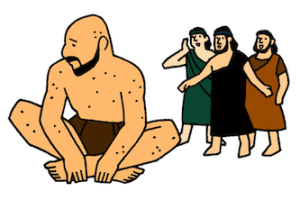 Commentary: The second round of speeches begin, once again, with Eliphaz. Eliphaz's message is harsh and offers no comfort, sympathy, or consolation of Job, who, in Eliphaz's eyes, is being stubborn by refusing to repent. Job's response is quite depressing. Recording the suffering of Job reminds us that we are not alone in our suffering and that we are never abandoned by the Lord.
Focus Verses: Job 15:17-18 – We often turn to Job as a reminder that others have also suffered for God, but have you ever compared yourself to Job's friends? Eliphaz is making a judgment of Job without knowing everything. How judgmental are you? Are your judgments always correct?
For more information regarding how your financial support can help, please click here.