International Death Penalty News 2022, Issue 08: Egypt, India, Iran, Pakistan, Singapore, United States of America
International Death Penalty News 2022
Issue 08
Egypt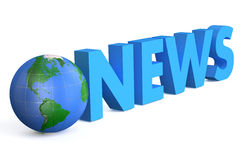 In September 2021, Ahmed Atef left his home to go collect money from a friend. His body was later found floating in the Nile. It was determined that Ahmed was killed by his friend, Mohammed, who was in debt. Mohammed eventually admitted to killing Ahmed when he asked him for the money. Mohammed was then sentenced to death.
India
Thirty-eight individuals have been sentenced to death by a special court, the largest number of people sentenced to death in a single case since 1998. The 38 people were convicted of being involved in the 2008 Ahmedabad serial blasts that resulted in the deaths of 56 people. Over 200 others were injured in the blasts. Eleven others in the case were given sentences of life in prison. Thirty-eight others were acquitted.
The Supreme Court has stayed the death sentence of a man convicted of gang-raping and murdering a seven-year-old girl in Madhya Pradesh in 2018. The girl was waiting for her father outside of school on June 26, 2018, when two people abducted her. She was raped and then her throat slit. The girl was found the next day and taken to the hospital, where she told the police what happened. The death sentence was stayed due to the need to further review a psychological evaluation.
Iran
On Sunday, February 13, 2022, Mokhtar Valizadeh was executed in Shiraz Central Prison. He was convicted of murder and sentenced to qisas, that is, retribution in kind. Mokhtar, along with his sister, was convicted of murdering the sister's husband five years ago. The sister was also scheduled to be executed, however, for unknown reasons, she was returned to her cell. Mokhtar's execution has not been reported by official media or state officials.
On Wednesday, February 16, 2022, 40-year-old Kazem Yousefi was executed in Isfahan Central Prison. He was convicted of murder and sentenced to qisas, that is, retribution in kind. Details of his crime were not reported. Kazem's execution has not been reported by official media or state officials.
On Monday, February 21, 2022, an unnamed 49-year-old man was executed in Kashan Prison. Executions are typically carried out by hanging. The man was convicted of murdering a woman in Barzak in June 2017. He was sentenced to qisas, that is, retribution in kind.
On Wednesday, February 23, 2022, five men were executed in Rajai Shahr Prison. All five men were convicted of murder and sentenced to qisas, that is, retribution in kind. Only two of the men have been identified by name: Hamed Azizi and Mehran Jafari. Hamed is convicted of killing someone during a fight over a girl, while Mehran is convicted of killing his brother-in-law. These five executions have not been reported by official media or state officials.
Pakistan
A court in the Punjab province has sentenced to death a man from the minority Shia community. The man, Wasim Abbas is convicted of insulting the Prophet. Wasim has also been fined. He was arrested in June 2020, after a complaint was lodged against him. Death sentences for blasphemy are common in Pakistan, however, the sentence is rarely carried out. Blasphemy charges and convictions are frequently condemned intentionally, as accusations are often used to settle scores between two people in the Muslim country.
Singapore
A five-judge panel has upheld the death sentence of 46-year-old Teo Ghim Heng, who is convicted of murdering his six-month pregnant wife 39-year-old Ms Choong Pei Shan, and their four-year-old daughter in January 2017. The murders occurred after the couple fought over finances. The bodies stayed in Heng's home for about a week, during which time he repeatedly tried to kill himself. The bodies were discovered about a month later, during the first day of Chinese New Year in 2017, when Choong's brother came looking for her. Heng was first sentenced to death in November 2020. He appealed his sentence which has now been upheld. Heng's lawyers have announced that their next step is to pursue clemency for their client.
United States of America
In January 1992, Scott Forrest Collins robbed and murdered 41-year-old father of three, Fred Rose. Fred was shot execution-style in Los Angels, California. At the time, Collins was out on parole for another armed robbery at the time of the murder. He was sentenced to death. Now, Los Angeles County District Attorney George Gascon is asking a judge to vacate Collins' death sentence. Gascon is a known death penalty opponent. Since taking office, has not pursued capital punishment charges and has sought to have death sentences reduced to life in prison without the possibility of parole. Fred's family is appalled at Gascon's request and is accusing Gascon of not properly informing them of the request.
Prosecutors in Nevada have been unsuccessful in obtaining an execution warrant for Zane Floyd before the state's supply of 50 ketamine vials expires at the end of the month. In Nevada, the law requires that inmates be given a two-week notice of execution, meaning prosecutors needed to obtain the warrant by February 13, which they have not done. Floyd is currently challenging the never-before-used execution protocol Nevada planned to use. Nevada's execution protocol allows for eight different drug combinations, none of which have been used in the state or the country before. All combinations use ketamine. Prosecutors were asking the case be expedited so the execution could be carried out before the drugs expire. Even though Floyd's execution is no longer possible, prosectors still want the judge to rule on the case, as the state could obtain more drugs in the future.
In June 2014, several death row inmates filed a federal lawsuit arguing that Oklahoma's execution protocol was unconstitutional and resulted in severe pain and suffering. The lawsuit came shortly after the execution of Clayton Lockett on April 29, 2014. One year later, The Supreme Court of the United States ruled that the inmates had not proven their case and that inmates had to provide a known and available alternative to the current execution method. The lawsuit was returned to a lower court and administratively closed in October 2015, after a moratorium on executions was imposed in the state. The case was reopened on February 27, 2020, after the state obtained execution drugs. On October 28, 2020, Oklahoma ended the moratorium and executed John Grant. Now, the case is scheduled to go before U.S. District Judge Stephen Friot at the end of the month. The hearing is expected to last one week.
Three death row inmates in Ohio have had their 2022 executions rescheduled for 2025 by Governor Mike DeWine. In a news release, the Governor explained his orders as due to "ongoing problems involving the willingness of pharmaceutical suppliers to provide drugs" for use in executions "without endangering other Ohioans." The last execution in Ohio occurred in July 2018. Since then, 45 executions have been rescheduled. The next execution is scheduled for September 15, 2022, and it is expected that it will also be rescheduled.
Prosecutors in Texas have announced they are filing capital charges against 25-year-old Kayla Holzendorf and 29-year-old Dominique Lewis. They are accused of killing eight-year-old Keyontae Holzendorf on March 23, 2021. The young boy was placed in a motel bathtub after being severely beaten, handcuffed, and bound with duct tape. He eventually died and the couple called emergency services, saying he had drowned. If convicted, both Holzendorf and Lewis could be sentenced to death, however, prosecutors have not yet decided if the death penalty will be sought.
At least 20 attorneys will be working together to review the case of Oklahoma death row inmate Richard Glossip. Richard is convicted of hiring someone to murder 54-year-old Barry Alan Van Treese in Oklahoma City, Oklahoma on January 7, 1997. Barry owned the motel Richard managed, which was short several thousand dollars. Richard was convicted of hiring a man, Justin Sneed, to murder Barry. Justin testified against Richard in exchange for a life sentence. Meanwhile, Richard has continued to insist upon his innocence in the crime. The team of attorneys plans to thoroughly investigate the case objectively. Richard was last scheduled to be executed in 2015, however, the execution was stayed when prison officials discovered they had the wrong execution drugs. Richard is also currently part of a lawsuit challenging the execution protocol in Oklahoma.
For more information regarding how your financial support can help, please click here.