Matthew 20-22: Day 056: Journey Through the Bible in a Year
February 26, 2022
Matthew 20-22
Click here for the reading
Day 056: Journey Through the Bible in a Year
Focus Verses for Today: Matthew 22:34-39
Take a little time to pray for God's understanding and wisdom as we journey through Matthew 20-22 today. There is a lot to cover. Read Matthew 20-22. Let our journey begin!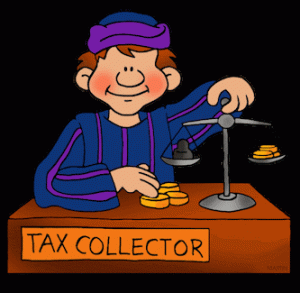 Commentary: Chapter 20 is divided into four parts: the parable of the workers in the vineyard, Jesus predicting His death for the third time, the mother of James and John requesting they be seated at Jesus right and left, and two blind men receiving their sight. But there is a running theme throughout all four: the first shall be last and the last shall be first. Jesus' entrance into Jerusalem means He is no longer hiding or keeping to the countryside. Rather, He is announcing who He is through a royal procession; a red carpet event. Jesus clears the temple, for a second time, of people exchanging money for temple coin and selling animals for sacrifices at excessive rates and excessive prices, actions inappropriate for a house of prayer. He curses a fig tree which symbolized the absence of spiritual growth in the Jewish nation.  
Jesus is now in charge and refuses to acknowledge the authority of the Sanhedrin when they refuse to acknowledge what is in front of them. Jesus cannot be tricked or misled, for He understands all, unlike the Pharisees. Using more parables, Jesus continues teaching. He gives the parable of two sons, the parable of the tenants, and the parable of the wedding banquet. He also addresses controversial topics such as paying taxes, the resurrection, the greatest commandment, and who the Messiah is.
Focus Verses: Matthew 22:34-39 – Why is loving God and your neighbor the greatest commandments? How do you uphold these commandments?
For more information regarding how your financial support can help, please click here.