1 Corinthians 1-2: Day 057: Journey Through the Bible in One Year
February 27, 2022
1 Corinthians 1-2
Click here for the Daily Reading
Day 057: Journey Through the Bible in One Year
Focus Verses for Today: 1 Corinthians 1:1-9
Take a moment to pray, asking God for His understanding of our journey through 1 Corinthians 1-2. Do you have anything else on your mind? Talk with God about it. He's listening to you. Now read 1 Corinthians 1-2. Let's journey!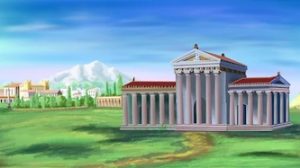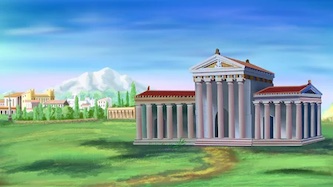 Commentary: Paul is writing to the church at Corinth because he has heard that there is division among them regarding who they follow. Essentially, sects within the church were being created. Paul reminds them it does not matter who led them to salvation, but that they have salvation through Jesus Christ. Today, Christianity is divided into many sects. We can also use Paul's reminder: we are all children of Christ, who have accepted Him as our Lord and Savior. We are to receive our wisdom, true wisdom, through our Lord and not bow to whims, wishes, and wisdom of the world.
Focus Verses: 1 Corinthians 1:1-9 – Why is Paul's greeting, which he uses in some variation for nearly every letter, important? What is being conveyed through the greeting? Why is it important?
For more information regarding how your financial support can help, please click here.