Psalms 24-26: Day 060: Journey Through the Bible in One Year
March 2, 2022
Psalms 24-26
Click here for the Daily Reading
Day 060: Journey Through the Bible in One Year
Focus Verses for Today: Psalms 25:1-7
Take a few minutes to seek the Lord's guidance for today, and understanding of today's journey through Psalms. Today our journey is taking us through Psalms 24-26, which were written by King David.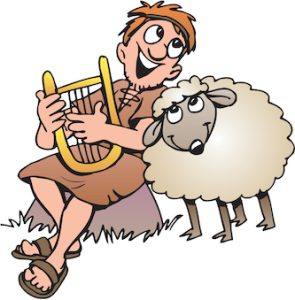 Commentary: David wrote all three of today's Psalms. Psalms 24 tells of a King and his Kingdom. Psalms 25 records a personal experience of David, although we do not know to what experience the Psalms is referring. The finals Psalm of today's reading talks of David's dependence on the Lord. These three Psalms have a simple theme. They share the objective of King David's life. King David understood that God created everything. He understood that there is no power greater than God. He understood that seeking to know God, truly seeking God, demanded a relationship with God. King David knew that a genuine relationship with God required submission to God and changes in his life. King David, an imperfect man, genuinely knew God.
Focus Verses: Psalms 25:1-7 – How dependent upon the Lord are you? Do you genuinely know God?
For more information regarding how your financial support can help, please click here.