Isaiah 45-50: Day 062: Journey Through the Bible in One Year
March 4, 2022
Isaiah 45-50
Click here for the Daily Reading
Day 062: Journey Through the Bible in One Year
Focus Verses for Today: Isaiah 45:1-6
Take some time to ask the Lord to give you His understanding of our journey through Isaiah today. After you have finished reading Isaiah 45-50, let's begin our journey!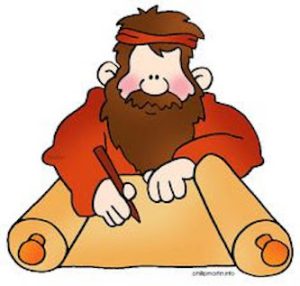 Commentary: Chapter 45 focuses on Cyrus (who would not be born for another 150 years) and God as the creator. God will use King Cyrus to execute His (God's) will in delivering God's people, Israel. Chapter 46 pronounced judgment upon idols, while chapter 47 foretells the decline and fall of Babylon. God exposes the gods of Babylon as nothing more than man-images, which can do nothing. The Lord will destroy Babylon. There is nothing to save them from God's wrath. God's warning is also an opportunity to turn from sorcery and incantations by turning to Him, God, to deliver them from their idol worship. In chapter 48, God once again calls for Israel. God tells them that their captivity is a result of worshiping Him in name only and not their daily lives. Chapter 49 restores hope with the promise of the coming Messiah, Jesus Christ. In the final chapter for today, Israel is asked to consider why they have been set aside by the Lord.
Focus Verses: Isaiah 45:1-6 – Who is Cyrus? Why is he so important? What was Israel to learn from knowing that he was coming?
For more information regarding how your financial support can help, please click here.