1 Corinthians 3-4: Day 064: Journey Through the Bible in a Year
March 6, 2022
1 Corinthians 3-4
Click here for the reading
Day 064: Journey Through the Bible in a Year
Focus Verses for Today: 1 Corinthians 3:5-9
Before we get started on this journey, let's take a moment to ask God in prayer, to help us understand His true meaning of this teaching and to help us grow our faith through it. Now open up your Bibles to 1 Corinthians 3-4 and read. Let's journey!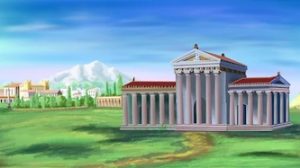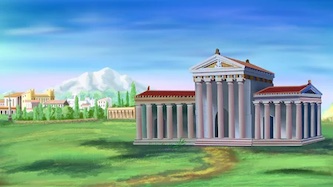 Commentary: Sects, divisions, were developing between members of the church at Corinth. The dispute centered on whether the church should follow the teaching of Paul or Apollos. As Christians, we are to serve and follow Christ alone. No one – pastors, church leaders, friends, or celebrities – were to be above Him in our worship. We must forget the wisdom of the world and receive our wisdom through Christ. Sometimes tough love is necessary to make people see the error of their ways. Paul spoke with authority, with the power of the spirit, unlike false teachers.
Focus Verses: 1 Corinthians 3:5-9 – What is your attitude towards church leaders, friends, and celebrities? Do you worship them? Do you prioritize them over worshipping the Lord?
For more information regarding how your financial support can help, please click here.