Genesis 36-39: Day 065: Journey Through the Bible in a Year
March 7, 2022
Genesis 36-39
Click here for the reading
Day 065: Journey Through the Bible in a Year
Focus Verses for Today: Genesis 39:11-23
Take a few minutes to seek God's understanding of today's reading. After you finish praying, read Genesis 36-39. Let's journey!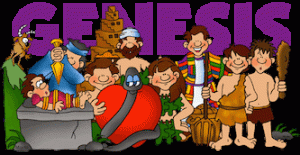 Commentary: Joseph was Jacob's favorite son, a favoritism that was obvious to his other children, causing resentment between Joseph and his brothers. Dreams were often considered revelations of the future, given by God. The relationship between Joseph and his older brothers was destroyed when Joseph told them that they would bow down to him. His older brother's plotted to kill him but decided it lessened their responsibility for what may come to him to sell Joseph to the Ishmaelites for twenty pieces of silver. The Ishmaelites sold Joseph to Potiphar, an Egyptian official, to be his slave. The brothers took Joseph's coat, tore it, covered it with goat's blood, and presented it to their father. Jacob was devastated. Joseph is extremely successful as a slave, as God blessed everything Joseph did. A problem arises when Potiphar's wife, seeing that Joseph is a handsome guy, wants to sleep with him. Joseph refused to dishonor his God through sin, or the trust Potiphar placed in him. Potiphar's wife refuses to accept "No," for an answer, and Joseph was sent to prison. But even in prison, the Lord continues to bless Joseph and allows him to flourish.
Focus Verses: Genesis 39:11-23 – Have you ever been falsely accused? How did you handle the problem? Was God able to use that moment to teach you or use you for His greater purpose? Could you have handled the problem better?
For more information regarding how your financial support can help, please click here.