Psalms 27-29: Day 067: Journey Through the Bible in a Year
March 9, 2022
Psalms 27-29
Click here for the reading
Day 067: Journey Through the Bible in a Year
Focus Verses for Today: Psalms 29:1-2
Take a moment to seek the Lord in prayer. Ask Him to give you His understanding, the true meaning, of today's journey, and anything else on your mind. Prayer is a conversation with Lord. Be sure and listen for His answer! Read through Psalms 27-29. Let's journey!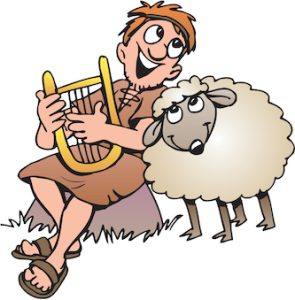 Commentary: All three of today's psalms are written by David, although we do not know at what point in his life they were each written. Psalms 27 is a Psalms of guidance and prayer. The first six verses provide encouragement and confidence to believers. The remaining verses are a prayer for help. The spirit of Psalms 28 is no doubt familiar to all. Everyone has enemies who they would like to see defeated. Everyone has wished that their enemies would "get what they deserve." We are to cry out to the Lord in times of need or in times of trouble. However, His answer may not always be what we expect. As you read Psalms 29, visualize the descriptions given by David. How powerful is our Lord!
Focus Verses: Psalms 29:1-2 – What do you ascribe to the Lord? Do you take credit for the Lord's work?
For more information regarding how your financial support can help, please click here.