Isaiah 51-55: Day 069: Journey Through the Bible in a Year
March 11, 2022
Isaiah 51-55
Click here for the reading
Day 069: Journey Through the Bible in a Year
Focus Verses for Today: Isaiah 53:3-6
Before reading Isaiah 51-55, take some time to seek out the Lord. Seek His understanding of today's reading. Read Isaiah 51-55. Let's journey!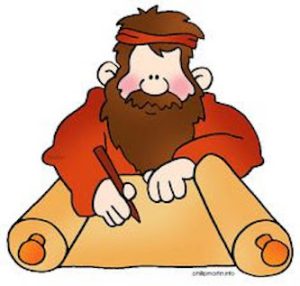 Commentary: Last week's reading concluded on a depressing note, but chapter 51 reveals God's plan for the future of Israel, although they must first wake up! Remember, the Babylonians had occupied Jerusalem and had defiled it by worshiping false gods there, engaging in every sin known, and openly blaspheming the God of Israel. Judgment and restoration are coming. Chapter 52 speaks of the redemption of Israel and Jesus' return. Chapter 53 tells of Jesus' first coming, the suffering he will endure, or the eternal salvation that will be granted through His suffering. The prophecy also tells of how He will be received by His people, Israel. The detail of His life with us on earth is so explicit, yet so simply stated, it is difficult to understand how anyone could not know that Jesus is the Son of God. That Jesus is our Redeemer. Chapter 54 is a song of joy for when Israel reclaims the land given to their ancestor, Abraham. Chapter 55 speaks of salvation.
Focus Verses: Isaiah 53:3-6 – Jesus fulfilled many of the prophecies written. What does that tell you about Him? What does that tell you about God's plan? Does it tell you anything about the future?
For more information regarding how your financial support can help, please click here.