Genesis 40-43: Day 072: Journey Through the Bible in a Year
March 14, 2022
Genesis 40-43
Click here for the reading
Day 072: Journey Through the Bible in a Year
Focus Verses for Today: Genesis 41:16, 39-40
Is there something on your mind? Take a few minutes to take your concerns to the Lord in prayer. Then pray for wisdom regarding today's reading. Now read Genesis 40-43. Let our journey begin!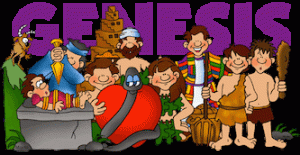 Commentary: Although in prison, Joseph continues to be blessed by the Lord, for Joseph is exactly where he needs to be. While in prison, Joseph correctly interprets the dreams of two other prisoners One lives, and one dies. The one who lives remembers Joseph when the Pharaoh has a dream that no one can interpret. Joseph is summoned before Pharaoh to interpret a dream. Joseph's ability to interpret the dream, which he fully credits to the Lord, raises him to a level of power that is second only to the pharaoh!
With the power granted him by Pharaoh, because of the wisdom granted to Joseph by the Lord, Joseph is able to help Egypt prepare for the coming famine. Due to the widespread famine, Joseph's brothers come to Egypt seeking food. Just as Joseph dreamed all those years ago, his brothers bow down to him, yet they do not recognize him. Joseph was hesitant to trust his brothers who had resented him and sold him into slavery. Joseph met and spoke with his brothers, inquiring after his father. A test was devised to determine if his brothers had grown and learned from their previous mistreatment.
Focus Verses: Genesis 41:16, 39-40 – Joseph gave full credit for his ability to know and interpret the dream to the Lord God. What gifts has God given you? Do you give Him credit for your gifts?
For more information regarding how your financial support can help, please click here.