Genesis 44-47: Day 079: Journey Through the Bible in a Year
March 21, 2022
Genesis 44-47
Click here for the Daily Reading
Day 079: Journey Through the Bible in a Year
Focus Verses for Today: Genesis 44:16-18
Take a moment to pray for God to reveal His true meaning of Genesis 44-47 to you. Ask God for a measure of Joseph's perspective for your life. Time to read Genesis 44-47 and join the journey!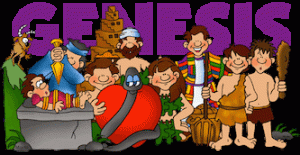 Commentary: Joseph's brothers showed that they had truly changed their hearts from when they had sold him into slavery. While they had once sold Joseph into slavery, they were not willing to repeat their mistake and condemn Benjamin Upon seeing their change of hearts, Joseph revealed himself to be their brother. His brothers were happy to see that he was alive and well. Joseph was greatly concerned for his father and invited the entire family to move to Egypt to be closer to him.
Focus Verses: Genesis 44:16-18 – Who is Judah and why is he important in the story of Joseph? What do we learn about Judah? Do share any character traits with Judah?
For more information regarding how your financial support can help, please click here.