1 Corinthians 9-10: Day 085: Journey Through the Bible in a Year
March 27, 2022
1 Corinthians 9-10
Click here for the reading
Day 085: Journey Through the Bible in a Year
Focus Verses for Today: 1 Corinthians 10:23-24
Take a few minutes to ask God for His direction and understanding for today's journey through 1 Corinthians 9-10. Now take out your Bible and read 1 Corinthians 9-10. Time to begin the journey!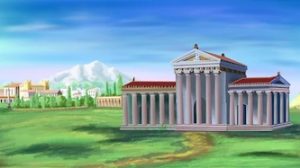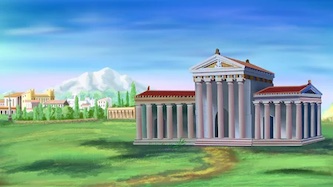 Commentary: Paul challenges the Corinthians to serve others, sharing their knowledge, instead of hoarding it and holding it over others. Nothing is more important than spreading the word of God. Paul defended his apostleship by declaring that he has seen Christ. He then contended that although he had a right to be compensated for his ministry; he chose to exercise his freedom to forgo compensation to not burden those to whom he ministered. Paul chose to use his freedom in Christ to serve others issues a call to Christians to exercise self-discipline.
Paul uses examples from Israel's past to warn the Corinthians against being overconfident: setting their hearts on evil things (Numbers 11:4-6), idolatry (Numbers 25:1-9; 31:16), sexual immorality (Numbers 21:4-9), testing the Lord (Exodus 12:23; 15:24), and grumbling (Deuteronomy 1:27). Paul points out that people become complacent with the passage of time. Like people today, the members of the church at Corinth viewed dabbling in sinful practices as acceptable behavior for them. Paul made it perfectly clear that it was (is) not possible to mix sin with righteousness and arrive at a blend that is acceptable to the Lord.
Focus Verses: 1 Corinthians 10:23-24 – Carefully study these verses. What do they mean? How do they apply to you and your life? Are there actions in your life that need to change?
For more information regarding how your financial support can help, please click here.