Psalms 36-38: Day 088: Journey Through the Bible in a Year
March 30, 2022
Psalms 36-38
Click here for the reading
Day 088: Journey Through the Bible in a Year
Focus Verses for Today: Psalms 36:2-4
Take a moment to pray for God to grant you an understanding of Psalms 36-38. Read Psalm 36-38. Let's journey!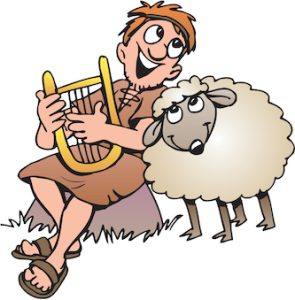 Commentary: All three of today's psalms are written by David. Psalm 36 examines the wickedness of the human heart and how through God, wickedness can be overcome. Psalm 37 is a promise of a better future. The Lord will deal with the wicked and sinful in His time, which is often different from our time. We are to trust in the Lord and leave Him to deal with the wicked. In Psalm 38, David is quite physically ill. He prays to the Lord, confessing that he has sinned and asking that he be healed.
Focus Verses: Psalms 36:2-4 – Have you ever acted in such a way? Are you currently acting in such a way towards someone? How can you make amends? How can you change your actions?
For more information regarding how your financial support can help, please click here.