Job 25-26: Day 089: Journey Through the Bible in a Year
March 31, 2022
Job 25-26
Click here for the reading
Day 089: Journey Through the Bible in a Year
Focus Verses for Today: Job 26:7-10
Take a few minutes to ask God for His understanding of Job 25-26. Now read Job 25-26 listening for what God may be sharing with you. Let's journey!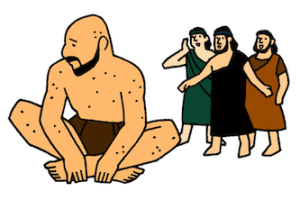 Commentary: Bildad's view of God is very selfish. God blesses those who live lives of strict obedience to God's will. God curses those who do not. Bildad's view of God takes away His loving magnificence and reduces Him to a pouting child, demanding His way regardless of the cost. Bildad overlooks that God, at creation, blessed man with free will, which is totally inconsistent with who God is and Job's view of God. The beginning of Job's reply in chapter 26 is part of a six-chapter response. In chapter 26, Job rejects the advice of Bildad, rather harshly, and marvels in awe and wonder at the awesome power of God to create everything from nothing.
Focus Verses: Job 26:7-10 – How awesome is our God?! Have you praised the Lord today for all that He has done?
For more information regarding how your financial support can help, please click here.