International Death Penalty News 2022, Issue 13: India, Saudi Arabia, Singapore, United States of America
International Death Penalty News 2022
Issue 13
India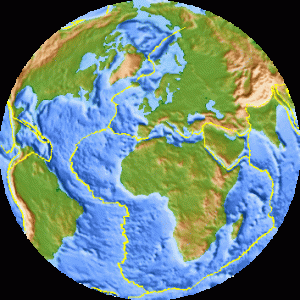 On February 4, 2021, a four-year-old girl was playing outside of her house when she was lured away by Banti alias Vishram Rajak. Banti took her to a farm, where he raped and strangled her. She was discovered unconscious by her parents later that day. She was taken to a doctor, who pronounced her deceased. Earlier that day, the girl's grandfather had seen Banti leaving the spot where she was later discovered. The case was fast-tracked through the court system and the 32-year-old Banti was given a double-death sentence. Banti had previously been convicted of raping the girl's aunt and spent six months in prison, being released the day before he violated the young girl. Additionally, he had previously threatened the family.
Saudi Arabia
On Wednesday, March 23, 2022, two people were executed. Executions are usually carried out by beheading. So far this year, the kingdom has executed 108 individuals, more than were executed in the past two years combined. If executions continue at the current pace, Saudi Arabia could carry out nearly 500 executions this year, vastly exceeding the highest recorded number of executions, which was 186 in 2019. Human rights activists note that over half of those executed were convicted of partaking in pro-democracy protests. Additionally, groups have criticized Formula One Racing, which has signed a 10-year deal with the kingdom, claiming Formula One is legitimizing the actions of the kingdom. Formula One has responded by calling for Saudi Arabia to issue a moratorium on executions.
Singapore
The nation's top court has voted to uphold the death sentence of Nagaenthran K Dharmalingam. His supporters allege that Nagaenthran has a learning disability and an IQ of 69, which, they argue, should prevent him from being executed under international law. Nagaenthran, a Malaysian national, was arrested carrying drugs strapped to his thigh. He alleged that he did not know what he was carrying and that he was coerced into carrying the package. The case has received intentional attention.
On Wednesday, March 30, 2022, 68-year-old Abdul Kahar Othman was executed by hanging. Abdul was convicted on drug-related charges. Human rights groups had asked his death sentence be commuted to life in prison. Abdul grew up poor and spent more of his life inside prison than outside. He was arrested in 2013 and sentenced to death two years later. Before that, he had spent a decade in preventative detention.
United States of America
A bipartisan majority of the Texas House, 81 of the 150 members, have asked that clemency be granted to Melissa Lucio, a death row inmate scheduled to be executed on April 27, 2022. They want her sentence to either be commuted to a lesser sentence, or her execution postponed to allow time for new evidence in the case to be fully examined. A clemency petition has also been submitted by Melissa's attorneys to the Texas Board of Pardons and Paroles. Melissa is convicted of murdering her two-year-old daughter, Mariah in 2007. Both Melissa's petition and the lawmakers' request to Governor Greg Abbott, not that her confession has been called into question, as it was obtained after lengthy questioning by police beginning the day Melissa's daughter died and did not end until early the following morning. Additionally, they point to Melissa's upbringing, which included domestic abuse and trauma that makes her "vulnerable to coercion and accepting blame for a crime she didn't commit."
A bill that passed the Senate 21-14, and the House 38-30, has now been signed into law by Idaho Governor Brad Little. The bill protects the identity of the supplier of lethal injection drugs for the state. According to the new bill, officials cannot be forced to reveal from where execution drugs were procured, even if ordered by a judge. Supports say the bill is necessary, as groups have aggressively sought to halt executions by going after the suppliers and manufacturers of execution drugs, making many companies reluctant to sell unless their identity can be protected. Several other states have similar laws.
On Friday, March 25, 2022, Wyoming death row inmate Dale Wayne Eaton was resentenced to life in prison, without the possibility of parole or commutation. In 2002, Dale was arrested and charged with the premeditated rape, murder, and kidnapping of 18-year-old Lisa Marie Kimmell. He was sentenced to death two years later. Lisa was kidnapped on March 25, 1988. Her body was discovered the following month in the North Platte River. It remained an unsolved case for 14 years until DNA evidence connected Eaton to the crime. Family members of the victim opposed the reduction in sentence and expressed their displeasure at having relieved the crime several times during trials, appeals, and hearings. Eaton's sentence was reduced after he went through a competency hearing that determined he was not mentally competent, and that it is unlikely his competency can be restored. Eaton has had recent strokes, which has led to diminished mental function.
For more information regarding how your financial support can help, please click here.