Mark 5-6: Day 091: Journey Through the Bible in a Year
April 2, 2022
Mark 5-6
Click here for the reading
Day 091: Journey Through the Bible in a Year
Focus Verses for Today: Mark 6:1-6
Take some time to ask God to give you His understanding of Mark 5-6. Read Mark 5-6. Time to journey!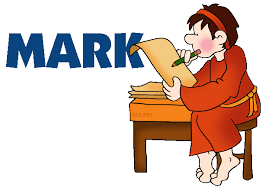 Commentary: Jesus continues to perform many miracles, but not in His hometown. In His hometown, the people's hearts were hardened against Him, believing that Jesus was merely the son of a carpenter. When Jesus sent the disciples out on their own, they went in groups of two. This refers back to Deuteronomy 17:6, where two witnesses were required for any testimony. Jesus may not have respected the rules of man, but He respected the Laws of God. Herod (son of Herod the Great who attempted to kill Jesus when He was a baby) was fearful that John the Baptist had come back. He imprisoned John for speaking out against Herod's marriage to his living brother's wife. Herod would not kill John, perhaps knowing that he spoke the truth. Herod's wife, however, wanted John dead and was willing to prostitute her daughter for it to happen.
Jesus, recently learning of John's death, His cousin, and having His disciples return from their travels, attempted to find a quiet place, but they were followed by crowds. Jesus took pity on the people, who were spiritually lost yet hungry, and ministered to them. When they were physically hungry, He provided food for them. After the crowd left, Jesus went off to pray by Himself, while the disciples went out onto the water.
Focus Verses: Mark 6:1-6 – Are you surprised that Jesus was rejected in His hometown? Have you ever been rejected? What can you learn about handling rejection?
For more information regarding how your financial support can help, please click here.