1 Corinthians 11-12: Day 092: Journey Through the Bible in a Year
April 3, 2022
1 Corinthians 11-12
Click here for the reading
Day 092: Journey Through the Bible in a Year
Focus Verses for Today: 1 Corinthians 12:4-6
Before our reading today, take some time to stop and pray, seeking God's wisdom for the reading. Read 1 Corinthians 11-12. Let's journey!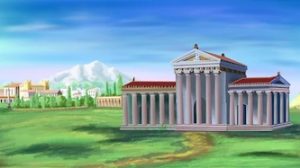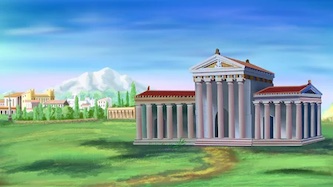 Commentary: Paul's letters to the Corinth church addressed several specific problems that they were having. Some they had written to him about, while others had reached his attention through alternative means. We must keep in the mind the cultural context when reading these letters. That does not mean we can ignore Paul's advice. Men and women were created differently, each with their own roles.  This entire discussion reveals the depth of serving oneself rather than submitting; that's right, submitting to God and following His direction for their lives, unlike the fallen church at Corinth. Things really haven't changed much today.
Paul reminds us that our actions, whatever they may be, should honor and glorify the Lord. We are to be separate from worldly rituals. The church at Corinth turned the Lord's Supper into a drunken dinner party where self-promotion was practiced instead of it being a celebration of remembrance. The Lord's Supper is celebrated to allow the believer to remember what Jesus has done for us, the believer, and what Jesus shall do for us, the believer, upon His triumphant return. As Christians, we are all equal, no matter our position in the secular world, or the spiritual gifts given to us by the Lord. Spiritual gifts are not status symbols. We are not to take pride in them, nor are we to be ashamed of them.
Focus Verses: 1 Corinthians 12:4-6 – What do these verses mean to you? What is your spiritual gift? At what do you excel? How are you using that to glorify the Lord God? How could you be using it to glorify the Lord? Why do you think the Lord gave you the gift He did?
For more information regarding how your financial support can help, please click here.