Psalms 39-41: Day 095: Journey Through the Bible in a Year
April 6, 2022
Psalms 39-41
Click here for the reading
Day 095: Journey Through the Bible in a Year
Focus Verses for Today: Psalms 41:7-9
Take a few minutes and ask the Lord to reveal his true meaning of Psalms 39-41 to you. Read Psalms 39-41, listening for the Lord to share with you. Let's journey!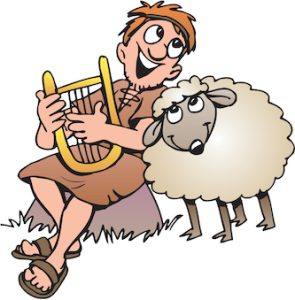 Commentary: All three of today's psalms were written by David. Psalm 39 examines the facility of human life and the littleness of human life compared to the vast expanse of creation. Some say Psalm 40 expresses David's experience while he was on the run from his son Absalom, however, the psalm is also referenced in Hebrews in celebration and thanksgiving of the Resurrection of Jesus Christ. Psalm 41 is a psalm of betrayal, written by David when he was betrayed by his trusted counselor Ahithophel, who sided with Absalom. Ahithophel eventually committed suicide by hanging himself (2 Samuel 17). Ahithophel's betrayal bears many similarities to the betrayal by Judas. Verse 9 of this psalm is quoted by Jesus in reference to Judas. This psalm also references the resurrection of Christ.
Focus Verses: Psalms 41:7-9 – Have you ever been betrayed by a friend? What was your reaction? Could you have acted differently? Could you have acted in a manner more pleasing to the Lord? How?
For more information regarding how your financial support can help, please click here.