International Death Penalty News 2022, Issue 15: Bangladesh, Iran, United States of America, Vietnam
International Death Penalty News 2022
Issue 15
Bangladesh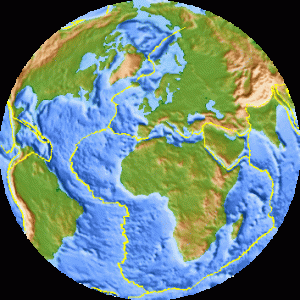 On Wednesday, April 13, 2022, a Dhaka court sentenced to death four people believed to be members of the Jamaat-ul-Mujahideen Bangladesh militant group.  All four were charged with the murder of Humayun Azad, a writer.  Azad died in Germany in August 2004, four months after he was attacked by extremists with machetes.  According to German autopsy reports, Azad died of a heart attack, however, Azad's family insisted that his death was due to the attack on him and filed charges.
Iran
On Wednesday, March 16, 2022, two men were executed in Isfahan Central Prison. The two men have been identified as 34-year-old Hamid Rastegar and 45-year-old Gholamreza Paki. Both were convicted and sentenced to death on drug-related charges.
United States of America
Dzhokhar Tsarnaev, the man accused of bombing the Boston Marathon in Boston, Massachusetts in 2013, is arguing that he was unconstitutionally sentenced to death.  In court filings, his attorney argues that Tsarnaev was "improperly forced" to stand trial in Boston, violating his constitutional right.  Tsarnaev was ultimately sentenced to death for his crime.  Additionally, his lawyers claim that his "forced testimony" should not have been permitted as evidence and that two jurors lied during their questioning.  In 2020, the 1st Circuit Court of Appeals vacated Tsarnaev's death sentence, saying evidence was improperly excluded that showed he was highly influenced by his older brother who was also involved in the bombing.  His brother was later killed during a shootout with police.  The Supreme Court of the United States later overturned the decision by the 1st Circuit Court of Appeals and reinstated Tsarnaev's death sentence.
In 2003, Samuel Randolph, IV, was sentenced to death for murdering Thomas Easter and Anthony Burton in a bar in Harrisburg, Pennsylvania in 2001.  His family attempted to hire an attorney who requested multiple delays to the trial and jury selection, as he had conflicts with other scheduled court appearances.  The judge denied all requests, forcing Samuel to be represented by a court-appointed attorney who was unprepared.  The attorney had not been in contact with Samuel, and the two were at odds.  Additionally, the court-appointed attorney was also focused on running for elected office, an election he lost and blamed on the trial.  Due to his dislike of his attorney, Samuel chose to represent himself during the penalty phase of the trial.  Samuel did not present any mitigating or defensive evidence.  Samuel, a professed Christian, continued to insist that he was innocent and that the murders were committed by some local drug dealers.  Allegedly, police withheld evidence from the defense that supported this claim.  Samuel's sentence was overturned by a federal district court on May 27, 2020, and was ordered to receive a new trial.  As several witnesses were no longer alive or willing to testify, Dauphin County District Attorney's office filed an application to withdraw all charges against Samuel.  On April 6, 2022, a court in Harrisburg, Pennsylvania granted the application.  District Attorney Fran Chardo stated that while he believes Samuel is guilty, he does not believe a "retrial is not in the public interest at this time."  Chardo, however, noted that there is no statute of limitations on first-degree murder charges, and Pennsylvania can refile charges in the future.
On Tuesday, April 12, 2022, Texas death row inmate John Ramirez was given an execution date of October 5, 2022.  Two days later, Nueces County District Attorney Mark A. Gonzalez filed a request with the courts seeking to halt the execution.  In his request, Gonzalez states that he is opposed to capital punishment and does not want any executions carried out while he is in office.  According to Gonzalez, the Assistant District Attorney sought an execution date without consulting him.  Gonzales was elected Nueces Country District Attorney in 2016, and against in 2020.  His current term ends on December 31, 2024.
Four death row inmates in South Carolina are seeking to challenge the execution methods in the state.  Officials in South Carolina have stated that they are currently unable to obtain drugs for execution by lethal injection.  This leaves execution by electrocution or firing squad as the only two viable means of execution in the state.  Lawyers for the four inmates are claiming that these methods are brutal and a violation of the constitution, amounting to cruel and unusual punishment.  Additionally, the lawyers alleged that the state has not shown sufficient proof that they are unable to obtain execution drugs.
A man could be sentenced to death in Las Vegas, Nevada if convicted of murdering a 4-year-old boy and holding the boy's mother captive. Prosecutors have not yet announced if they will pursue the death penalty, however, it is an option. Thirty-five-year-old Brandon Lee Toseland is accused of abusing a four-year-old boy, resulting in his death. Toseland then wrapped the body in plastic and placed it in the freezer. Meanwhile, he kidnapped the boy's mother and held her hostage. She was eventually rescued after sending her daughter to school with sticky notes for her teacher, asking for help. The mother and her two children moved into Toseland's home in March 2021, after the boy's father died two months earlier. The mother alleges she was sexually abused by Toseland and that her children were physically and emotionally abused.
Vietnam
The People's Court in Hanoi has upheld the death sentence of Tran Thi Kim Chi.  Chi was the former director of the OceanBank branch in Hai Phong.  She was convicted of embezzling just over $18 million.  At his trial in September 2020, Chi was sentenced to death.  Three others were also charged in the embezzlement scheme.  Two were sentenced to life in prison, while the third was sentenced to 20 years in prison.  Chi alleges her sentence is too harsh, as she did not take the money for personal gain and she has no idea where the money currently is. 
For more information regarding how your financial support can help, please click here.