Psalms 45-47: Day 109: Journey Through the Bible in One Year
April 20, 2022
Psalms 45-47
Click here for the reading
Day 109: Journey Through the Bible in One Year
Focus Verses for Today: Psalms 46:1-3
Pray for God's understanding of Psalms 45-47. Read Psalms 45-47. Let's journey!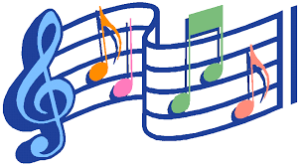 Commentary: All three of today's psalms are written by the Sons of Korah. Psalms 45 is identified as a wedding song. It is also a Messianic psalm about Christ's second coming. The first five verses describe His person and power, while the remaining verses describe His government and glory. Psalm 46 and 47 are both prophetic psalms about the kingdom of God yet to come.
Focus Verses: Psalms 46:1-3 – How do these verses speak to you? How will they affect your life today? Is God sufficient for you?
For more information regarding how your financial support can help, please click here.