International Death Penalty News 2022, Issue 16: Pakistan, Singapore, United Arab Emirates, United States of America
International Death Penalty 2022
Issue 16
Pakistan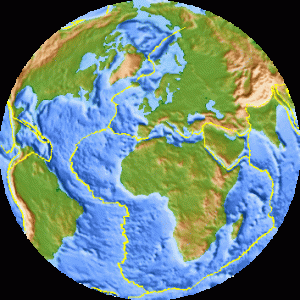 pnSix people, Taimoor, Abdul Rehman, Muhammad Irshad, Ali Husnain, Abu Talha, and Muhammad Humair, were sentenced to death and fined for lynching Sri Lankan citizen Piryantha Kumara.  A total of 88 people were convicted in connection with the case and one individual was acquitted.  Piryantha was a general manager at a Rajco factory in Sialkot.  He was murdered by a mob on December 3, 2021, after being accused of blasphemy.  The 82 others who were convicted received jail terms.
Singapore
According to his lawyer, Nagaenthran Dharmalingam, a Malaysian national on death row in Singapore, is scheduled to be executed on Wednesday, April 27, 2022. Thirty-four-year-old Nagaenthran was arrested in 2009, and one year later sentenced to death for trafficking heroin. Supports of Nagaenthran claim that he should not be executed due to diminished mental capacity. The courts have refused to consider the issue, saying it is not a legal issue, but an issue to be addressed through clemency. Last year, the President refused to grant clemency and Nagaenthran has completed his appeals.
United Arab Emirates
A 26-year-old Pakistani national has been sentenced to death for murdering Hiren and Vidhi Adhiya while they slept in their home in Mirador, Arabian Ranches, on June 17, 2020. The unnamed Pakistani man was a construction worker. He hid outside the home for several hours before sneaking into the home through an unlocked door once the lights were off. He planned to steal money and jewelry he had seen while doing maintenance work on the house in December 2019. After searching the ground floor, he went upstairs to search for more valuables, which woke up the couple, whom he then killed. He also attempted to murder one of the couple's three daughters. The man's DNA matched evidence left at the crime scene.
United States of America
On Thursday, April 21, 2022, Carl Buntion was executed by the state of Texas.  He was convicted of murdering 37-year-old Houston Police Officer James Irby on June 27, 1990.  Officer Irby had stopped the car in which Carl was a passenger for a routine traffic stop.
On Thursday, April 21, 2022, Oscar Franklin Smith was scheduled to be executed by the state of Tennessee.  Governor Bill Lee granted Oscar a temporary reprieve shortly before his execution was scheduled to occur.  The reprieve was granted "due to an oversight in preparation for lethal injection."  Oscar is convicted of murdering his estranged wife, 35-year-old Judy Robirds Smith, and her two sons, 13-year-old Jason Burnett and 16-year-old Chad Burnett on October 1, 1989, in Nashville, Tennessee. 
On Thursday, April 21, 2022, John Drummond was scheduled to be executed in Ohio.  John's execution is rescheduled to April 16, 2025.  Ohio has ongoing problems obtaining execution drugs, leading to dozens of execution dates being rescheduled.  John is convicted and sentenced to death for murdering three-month-old Jiyen Dent, Jr., on March 24, 2003, in Youngstown, Ohio.  Jiyen died when Drummond fired into the house from a vehicle.  
Nueces County district attorney, Mark A. Gonzalez has declared his belief that the death penalty is unconstitutional and is moving to withdraw the execution warrant for John Ramirez.  John currently has Texas execution date of October 5, 2022.  Gonzalez's request to withdraw the execution date has nothing to do with Ramirez's guilt or legal appeals, rather it is due to Gonzalez's personal views on capital punishment.  An execution date was requested by a prosecutor in Gonzalez's office, without making Gonzalez aware of the request.  Ramirez is convicted of murdering a convenience store employee, Pablo Castro, on July 19, 2004.
An effort to abolish capital punishment in Louisiana has failed.  It is the fourth such attempt since 2017.  In the latest attempt, prosecutors would not have been allowed to pursue capital punishment for any inmate after August 1.  The bill failed in committee, never making it to the House floor.
There are two methods of execution available in Arizona: lethal injection or the gas chamber.  Inmates are given the option to select by which method they will be executed. However, if the inmates fail to choose a method, such as Clarence Dixon has done, the default method of execution is lethal injection.  Dixon is scheduled to be expected on May 11, 2022, for murdering Arizona State University student Deana Bowdoin.  He declined to select a method of execution, meaning he will be executed by lethal injection.  Dixon is to be the first inmate executed in Arizona in eight years.  The last execution carried out by lethal injection in Arizona, was that of Joseph Wood.  His execution took nearly two hours, during which he repeatedly appeared to be gasping for air.
In 2004, Richard Allen Johnson was sentenced to death in Florida for raping and murdering 35-year-old Tammy Hagin.  Tammy, a single mother of two children, worked as a waitress in Vero Beach.  After murdering Tammy, Richard dumped her body in Savannas State Park, where it was later found by the police.  A jury voted 11-1, to sentence Richard to death.  Since the jury was not unanimous, Richard became eligible to receive a new sentencing trial after the Supreme Court of the United State and the Florida Supreme Court invalidated sentences that were not reached by a unanimous jury.  Prosecutors eventually announced that they would not be seeking a second death sentence.  Richard will spend the rest of his life in prison.
The California Supreme Court has reversed the death sentence of Robert Bloom.  Bloom has twice been convicted of murdering his father, Robert Bloom Sr., his step-mother, Josephine Bloom, and his eight-year-old step-sister Sandra Hughes.  The triple murder occurred 40 years ago when Bloom was 18 years of age.  He was first convicted and sentenced to death in 1983.  His conviction was overturned in 1997, after a federal court ruled Bloom's attorney failed to effectively investigate and presented evidence of mental impairment.  He was again convicted and sentenced to death in 2001.  Now, the California Supreme Court has overturned Bloom's death sentence due to legal technicalities.  It is unlikely Bloom will face another capital trial, as current District Attorney George Gascón has frequently spoken out in opposition to capital punishment and has stated he will not pursue capital punishment in any case.
For more information regarding how your financial support can help, please click here.