2 Corinthians 1-3: Day 113: Journey Through the Bible in One Year
April 24, 2022
2 Corinthians 1-3
Click here for the reading
Day 113: Journey Through the Bible in One Year
Focus Verses for Today: 2 Corinthians 1:3-6
Ask God to share His understanding of 2 Corinthians 1-3 with you. Read 2 Corinthians 1-3. Let's journey!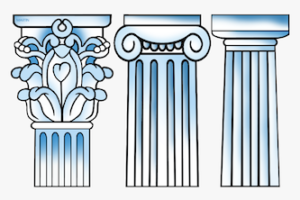 Commentary: Paul begins his letter (actually his third letter to the Corinthians, but his second has been lost in history) as he traditionally does, offering praise to the God of all comfort! Once again, there are several problems present within the church and Paul immediate begins addressing them. First, though, Paul addresses misunderstandings, accusations, and mistrust between himself and the Corinth church. The church thought that Paul was not a man of his word. Paul explained that he wanted his visit to be one of joy and fellowship, not rebuke, hence his harsh letters.
Paul warns of profiters coming to Corinth with counterfeit papers of authority from the church at Jerusalem. These profiters were binding the people of Corinth to the law which made them slaves to these false teachers. The Apostle Paul reminded them that he did not come to Corinth to take their money – he, the Apostle Paul, came to Corinth to set them free through faith in Christ Jesus.
Focus Verses: 2 Corinthians 1:3-6 – Where do you turn for comfort in times of distress? Why? According to this passage where should you turn?
For more information regarding how your financial support can help, please click here.