Job 33-34: Day 117: Journey Through the Bible in One Year
April 28, 2022
Job 33-34
Click here for the reading
Day 117: Journey Through the Bible in One Year
Focus Verses for Today: Job 34:10-15
Seek God's perfect understanding of today's reading. Read Job 33-34. Let's journey!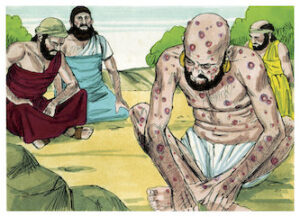 Commentary: Elihu concludes his speech, apologizing once again and claiming to be speaking with the spirit of God. When Job refuses to respond to Elihu's speech, Elihu began a second speech.
Focus Verses: Job 34:10-15 – What is this passage saying about God? Is it still true? How does it relate to the complaints of Job? How does this passage affect you?
For more information regarding how your financial support can help, please click here.