International Death Penalty News 2022, Issue 17: Belarus, China, India, Singapore, United States of America
International Death Penalty News 2022
Issue 17
Belarus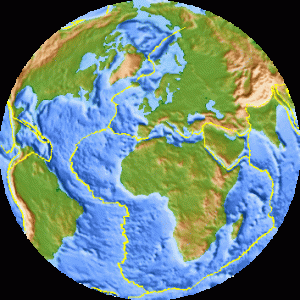 Belarusian lawmakers are seeking to make another crime punishable by death. The lower house of parliament approved a change to the criminal that would permit those convicted of attempted acts of terrorism punishable by death. This move comes after activists recently tried to sabotage the railway network to prevent Russian troops from using it in the invasion of Ukraine. The upper house needs to yet approve the change and President Alexander Lukashenko would have to sign it into law.
China
On Thursday, April 20, 2022, American citizen Shadeed Abdulmateen was sentenced to death. Abdulmateen is convicted of intentionally murdering a 21-year-old Chinese woman by stabbing her. The two had dated but had broken up. At the time of the crime, in June 2019, the former couple agreed to meet and talk. It was during this conversation that the murder occurred. China is believed to be the top executioner in the world, however, the country does not disclose the exact number of executions carried out each year.
India
On Wednesday, April 19, 2022, the death sentence of Mohammed Firoz was commuted to life in prison. The Supreme Court commuted the sentence. Firoz was sentenced to death in 2014 for the rape and murder of a four-year-old girl.
Singapore
On Friday, April 22, 2022, three men and one woman were arrested by the Central Narcotics Bureau for suspected drug activity. If convicted, they could be sentenced to death. All four individuals are Singaporean nationals and are in their 60s. An investigation is ongoing.
Thirty-four-year-old Nagaenthran Dharmalingam, a Malaysian national, has been executed in Singapore, according to his brother. His body will be returned to his family. Numerous appeals were filed in an attempt to halt the execution, many arguing that he was mentally disabled. The courts, however, determined that Nagaenthran knew that what he was doing was wrong. Nagaenthran was convicted of bringing drugs into the country in April 2009. A year and a half later, he was sentenced to death.
Datchinamurthy Kataiah, a Malaysian national, was scheduled to be executed on Friday, April 29, 2022. His execution has been stayed. Datchinamurthy has a hearing date before the High Court on May 20th regarding a legal challenge. Datchinamurthy was convicted and sentenced to death on drug-related charges.
United States of America
On Wednesday, April 27, 2022, Melissa Lucio was scheduled to be executed in Texas. Her execution was stayed by the Texas Court of Criminal Appeals over concerns regarding her guilt. Melissa is convicted of murdering her two-year-old daughter, Mariah in 2007. Dozens of lawmakers from both parties have questioned if she is innocent. Additionally, there are concerns that the state presented false testimony and hid evidence from the defense.
On Friday, April 29, 2022, Richard Moore was scheduled to be executed in South Carolina. His execution was stayed by the South Carolina Supreme Court. Richard is convicted of murdering Jamie Mahoney during a robbery on September 16, 1999. Richard was scheduled to be the first man executed by a firing squad in the state, due to a recently passed law. The South Carolina Supreme Court did not explain why Richard was granted a temporary stay of execution. However, Richard alleged that South Carolina had not made a "good faith effort" to locate lethal injection drugs and that the other two methods of execution allowed by state law, the firing squad and electrocution, are both unconstitutional.  
The Supreme Court of the United States will consider an appeal by Rodney Reed, a Texas death row inmate. Reed is convicted of murdering 19-year-old Stacey Stites in 1996. However, Reed claims he is innocent and that Stacey's boyfriend, Jimmy Fennell, killed her. Reed is currently being represented by lawyers from the Innocence Project. Several items from the crime scene have not had DNA testing done on them. Reed's DNA was found inside Stacey, which helped lead to his conviction, but, Reed claims the two were in a causal relationship and had slept together the day before she disappeared.
In 2019, Rahmael Holt was convicted and sentenced to death for murdering New Kensington police officer Brian Shaw in 2017. Brian was shot while pursuing Holt, who was attempting to flee a traffic stop. Now, the Pennsylvania Supreme Court has upheld Holt's death sentence. However, Holt will not be executed anytime soon. Pennsylvania Governor Tom Wolf has issued a moratorium on capital punishment in the state.
In 1990, Crosley Green was convicted and sentenced to death for the murder of 22-year-old Charles "Chip" Flynn in Brevard County, Florida. Crosley spent 19 years on death row and his conviction was eventually overturned in 2018 by a federal judge. The judge found that prosecutors withheld crucial evidence from the defense, including that investigators suspected Charles's ex-wife was the killer. No physical evidence tied Crosley to the crime, and testimony from three witnesses has since been recanted. In April 2021, Crosley was released from prison. Now he could return to prison, where he has already spent 32 years. The 11th Circuit Court of Appeals threw out his vacated sentence, saying concerns about the withheld evidence had been already exhausted.
For more information regarding how your financial support can help, please click here.