2 Corinthians 4-5: Day 120: Journey Through the Bible in One Year
May 1, 2022
2 Corinthians 4-5
Click here for the reading
Day 120: Journey Through the Bible in One Year
Focus Verses for Today: 2 Corinthians 5:14-15
Seek God's perfect understanding of 2 Corinthians 4-5. Read 2 Corinthians 4-5. Let's journey!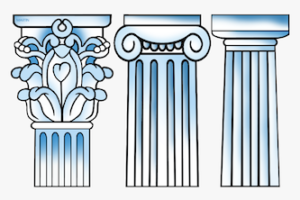 Commentary:
As Christians, we are to behave differently from those of the world.  Satan will do what he can to hide the truth of the scriptures and to lead us away from the Truth.  We are to be a light in the darkness and treasure the Word within us.  We will still face the temptations and hardships of the world, but we should not fear, for as long as we trust in the Lord, we can never be completely destroyed, for life in Christ is eternal.  Our life on earth is temporary and we should spread the Word of God knowing that we do not have an eternity to do so.
Focus Verses: 2 Corinthians 5:14-15 –
What compels you in your life?  What should compel you in life?  What, if any, change can or should you make in your life to honor the Lord?  Why is it important to live a life pleasing to the Lord?
For more information regarding how your financial support can help, please click here.