Psalms 51-53: Day 123: Journey Through the Bible in One Year
May 4, 2022
Psalms 51-53
Click here for the reading
Day 123: Journey Through the Bible in One Year
Focus Verses for Today: Psalms 51:1-4, 10-12
Ask the Lord to reveal His truth concerning Psalms 51-53 to you. Read Psalms 51-53. Let's journey!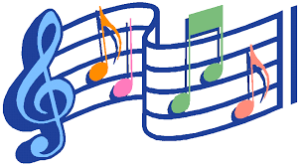 Commentary: Two of today's psalms are written by David. Psalm 51 was written after David was rebuked for his sin with Bathsheba and her husband. Sin separates us from God. Some say there is no God, which allows them, outwardly at least, to live carefree, thoughtless, sin-fueled lives. Lives offensive to God. No one lives a sinless life, however, denying God's existence doesn't excuse us from the consequences of sin. You must believe in God to effectively deal with sin. Psalm 52 was written when Saul was pursuing David. David had been betrayed by a friend. Psalm 53 is practically identical to Psalm 14. It speaks of God's wisdom and warns against those who deny Him.
Focus Verses: Psalms 51:1-4, 10-12 – We have all sinned. How do you act when caught and confronted with your sin? What sin are you trying to hide? How can you make yourself right with God?
For more information regarding how your financial support can help, please click here.