Job 35-36: Day 124: Journey Through the Bible in One Year
May 5, 2022
Job 35-36
Click here for the reading
Day 124: Journey Through the Bible in One Year
Focus Verses for Today: Job 36:27-33
Ask God for His understanding of Job 35-36. Read Job 35-36. Let's journey!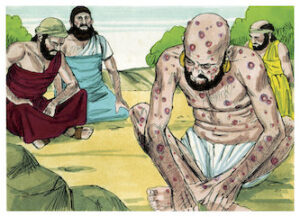 Commentary: Elihu continues to speak to Job, giving two more speeches. Elihu reminds Job of God's sovereign justice and God's disciplinary ways. Elihu continues by speaking of God's greatness.
Focus Verses: Job 36:27-33 – Elihu gives a poetic description of God's power, using a thunderstorm as an example. How often do you just stop, and marvel, at the amazing, wondrous power of your Lord God? Take some time to do just that today!
For more information regarding how your financial support can help, please click here.