International Death Penalty News 2022, Issue 18: India, Japan, Singapore, United Arab Emirates, United States of America
International Death Penalty News 2022
Issue 18
India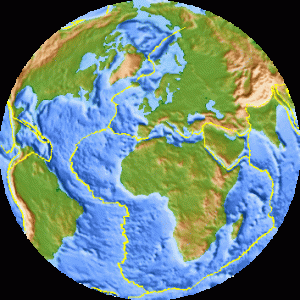 Two death row inmates in the nation have received permission from the High Court to pursue further education while in prison.  Jitendra Shinde and Nitin Bhailume were sentenced to death in 2017 by the Bombay High Court.  They were convicted of raping a killing a minor female child.  Now, prison officials have been ordered to help the two men enroll in classes and provide the necessary assistance to allow them to pursue their studies.  The two men are also challenging their death sentences.
Japan
Thirty-two-year-old Satoshi Uematsu is appealing his death sentence. His lawyers are arguing that he cannot be held responsible for his crimes due to mental incompetence. Satoshi is convicted of murdering 19 people who were living at a care home for people with mental disabilities in 2016. He worked at the care facility. His attack also injured 26 people.
Singapore
Forty-nine-year-old Sumiyati, an Indonesian national, is accused of murdering 73-year-old Low Hoon Cheong. Sumiyati was an employee of Low, who required the use of a wheelchair to get around. If convicted, Sumiyati could be sentenced to death.
United Arab Emirates
An Israeli national, 43-year-old Fida Kewan is sentenced to death after being convicted of trafficking drugs. She is convicted of possessing half a kilogram of cocaine. Fida insists on her innocence and does not believe her execution will be carried out. She moved to the UAE about a year ago for work, and claims she was arrested because she was in the wrong place at that wrong time.
United States of America
On Tuesday, May 3, 2022, Carmen Deck was executed in Missouri.  Carman was executed for murdering 69-year-old James and 67-year-old Zelma Long in their DeSoto, Missouri home on July 8, 1996.
Bill Lee, the Governor of Tennessee, has halted all executions in the state for this year.  This announcement was made after a testing oversight forced the execution of Oscar Smith to be called off shortly before it was scheduled to begin.  Now, an independent investigation will be conducted to discover how the oversight occurred and how to prevent it from happening in the future.  Governor Lee reiterated that he supports capital punishment, but that it needs to be carried out correctly, with all procedures correctly followed.  Tennessee had four other execution scheduled throughout the rest of 2022.
On June 16, 1999, Paul Hawthorne Evans was sentenced to death in Florida for his part in the murder of Alan Pfeiffer.  Four others were also part of the murder conspiracy, including Alan's wife Connie Pfeiffer, Evans' girlfriend Sarah Thomas, and Evans' roommate Donna Waddell.  Alan was murdered on March 23, 1991.  It was not until six years later that the group was finally arrested.  Only Evans was sentenced to death.  In 2016, the Supreme Court of the United States ruled that Florida's death sentencing guidelines were unconstitutional.  Therefore, Florida changed its laws, requiring juries to issue a unanimous decision for a death sentence.  Since Evan's jury was not unanimous, he became eligible for a new punishment trial.  Instead of going through with a new punishment phase trial, a plea deal was reached.  In exchange for not seeking parole for another 10 years, Evans' sentence has been reduced to life in prison. This means Evans is eligible to seek parole in 2032 when he will be sixty years of age.
On Monday, April 4, 2022, Anthony James Fiebiger died while on death row in Pennsylvania.  He was 58 years of age.  Anthony was convicted of murdering Norma Parker in 1989.  Norma was Anthony's girlfriend at the time of her murder and living with him.  Anthony is also convicted of murdering 16-year-old Marcia Jones in 1982.  He confessed to both crimes.  He was sentenced to death in 1999.
On Wednesday, April 13, 2022, Jose Uderra had his death sentence reduced and was released from prison in Pennsylvania.  Jose is convicted of murdering 25-year-old Michael Sharpe. The two got into an argument during a drug deal.  Jose was sentenced to death for the crime on June 8, 1993.  
On Tuesday, May 3, 2022, Donald Hugh Davidson, Jr., died on death row in Florida.  He was 41 years of age.  He is believed to have committed suicide, altho an investigation is ongoing.m Donald was convicted and sentenced to death for murdering 35-year-old Roseann Kasama Walsh. in Clay County, Florida.  He also kidnapped and raped a young girl.  Donald had a history of sexually assaulting minors.