2 Corinthians 6-8: Day 127: Journey Through the Bible in One Year
May 8, 2022
2 Corinthians 6-8
Click here for the reading
Day 127: Journey Through the Bible in One Year
Focus Verses for Today: 2 Corinthians 6:14-16
Ask God for His understanding fo 2 Corinthians 6-8. Read 2 Corinthians 6-8. Let's journey!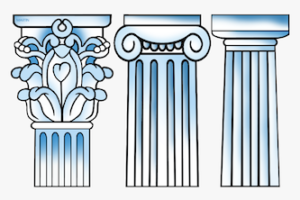 Commentary: Hardships will come with following the Lord, as will positives and encouragements. We should strive to live a life pleasing to the Lord, inwardly and outwardly. We should want to connect with other believers for encouragement while ministering to unbelievers. Surrounding ourselves with other believers will help encourage us to not participate in worldly activities. Despite the conflicts within the Corinth church, Paul is glad of the friendship and joys that they have brought him. He reminds them of the attitude they once had towards giving and should strive for once more. They must uphold their words with actions.
Focus Verses: 2 Corinthians 6:14-16 – We are to minister to unbelievers, yet not bind ourselves to them. Why is it important to surround ourselves with fellow believers, including in marriage? What can be the consequences of failing to do so? With whom do you surround yourself?
For more information regarding how your financial support can help, please click here.