International Death Penalty News 2022, Issue 19: Iran, Israel, United States of America
International Death Penalty News 2022
Issue 19
Iran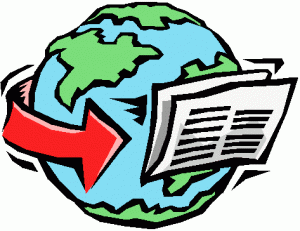 On Saturday, May 7, 2022, 40-year-old Yousef Naderi and Abolfazl Hassan Moradi were executed at Qom Central Prison.  Yousef was convicted and sentenced to death on drug-related charges.  He was arrested for carrying drugs in February 2018.  Abolfazl, who was about 50 years of age, was convicted of murder and sentenced to qisas, that is, retribution in kind.  Abolfazl killed a man after the two had a finical dispute.  Neither execution has been reported by government officials or the media.
Israel
While capital punishment is currently permissible in Israel, it has only been used twice. Both executed men were convicted Nazis and were executed for crimes committed during World War II. With the recent spike in terrorist attacks, especially deadly terrorist attacks in the nation, some are proposing that Israel should begin sentencing convicted terrorists to death. Others disagree, believing captured terrorists could provide necessary and needed information.
United States of America
On Wednesday, May 11, 2022, Clarence Dixon was executed in Arizona.  Clarence was pronounced dead at 10:30 am local time and was executed for murdering 21-year-old Deana Bowdoin on January 7, 1978, in Tempe, Arizona.  Clarence was the first inmate executed in Arizona in eight years. The last execution carried out by the state was that of Joseph Wood, which took nearly two hours and had him gasping for air during that time.
On Friday, May 13, 2022, Brad Sigmon was scheduled to be executed in South Carolina.  His execution was halted by the South Carolina Supreme Court.  No reason was given for the stay of execution, however, his lawyer had previously requested a stay due to ongoing lawsuits against the state's execution protocol.  Brad is convicted of murdering David and Gladys Larke, in their home in 2002. 
On Tuesday, April 26, 2022, Rudi Apelt died in prison in Arizona.  Rudi was 62 years of age and a German National.  Rudi was sentenced to death in 1989 for murdering Cindy Monkman.  Cindy had married Rudi's brother Michael, who convinced her to take out a large life insurance policy on herself.  On December 24, 1988, Michael and Rudi then brutally beat her and stabbed her before Rudi slit her throat.  Michael and Rudi were both sentenced to death at separate trials.  Rudi was eventually resentenced to two consecutive life sentences due to claims of mental retardation.  Michael remains on death row.
On Monday, May 2, 2022, Michael Webb, an Ohio death row inmate, died while awaiting execution.  He was 73 years of age.  Michael had a scheduled execution date of July 19, 2023, however, it was unlikely to be carried out due to an ongoing moratorium on executions in the state as established by Ohio Governor Mike DeWine.  Michael was sentenced to death after his three-year-old son, Mikey died in a house fire.  Police alleged that Michael set his own house on fire while his wife and four children were inside on the night before Thanksgiving in 1990.  Police believe Michael intended to kill his whole family, collect insurance money, and begin a new life with his mistress.  It was discovered that gasoline had been poured throughout the house.  Michael's wife and three daughters escaped from the fire, however, Mikey hid under his bed and died from smoke inhalation.  Michael has denied starting the fire.
Michael White, an inmate in Arizona, has been resentenced to life in prison.  Michael was sentenced to death on August 8, 1988, for the murder of David Johnson.  David was married to Susan Minter, who was having an affair with Michael.  Michael and Susan decided to kill David and collect his life insurance policy.   He was shot by Michael on December 12, 1987, outside his home.  Susan was inside the house.  She locked the doors and refused to help David.  Michael was sentenced to death while Susan received a life sentence.  In 2018, Michael's death sentence was reversed and it was ordered that he receive a new sentencing hearing or that a lesser sentence be imposed.  Michael has now been sentenced to life in prison.
On May 24, 2000, Patrick Murphy was sentenced to death in Oklahoma for murdering George Jacobs, Sr., his girlfriend's ex-husband.  Both Patrick and George are members of the Muscogee (Creek) Nation.  Lawyers for Patrick appealed his death sentence, arguing that Oklahoma did not have jurisdiction over the crime since it was between two Natives on tribal land.  Eventually, a similar case made its way to the Supreme Court of the United States, who ruled that about half of Oklahoma is still Native land.  They upheld this ruling when they considered Patrick's case, ruling that Patrick should receive a new trial.  In 2021, Patrick was again convicted of murder by a jury made up of Muscogee Nation tribal members.  He has now been sentenced to life in prison, as the government did not seek a second death sentence.
For more information regarding how your financial support can help, please click here.