Job 39-40: Day 138: Journey Through the Bible in One Year
May 19, 2022
Job 39-40
Click here for the reading
Day 138: Journey Through the Bible in One Year
Focus Verses for Today: Job 40:6-14
Take some time to ask God for His true meaning of Job 39-40. Read Job 39-40. Let's journey!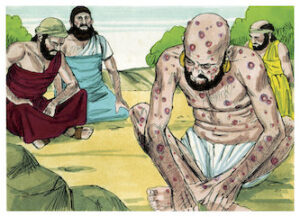 Commentary: God continues speaking! God created all things and manages them! Who are we to think that we can to better than the Lord?
Focus Verses: Job 40:6-14 – At some point in our lives, we have all questioned the Lord. We forget His awesome power. This is the Lord's reminder. How do you answer the Lord's questions?
For more information regarding how your financial support can help, please click here.