Proverbs 1: Day 152: Journey Through the Bible in a Year
June 2, 2022
Proverbs 1
Click here for the reading
Day 152: Journey Through the Bible in a Year
Focus Verses for Today: Proverbs 1:20-33
Ask God for His understanding of today's reading. Read Proverbs 1. Let's journey!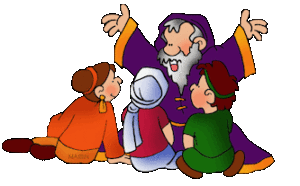 Commentary: As learned earlier this week, Solomon was granted a request by the Lord at the beginning of his reign. Solomon asked for a discerning heart. Because such a choice was wise, Solomon was also given great wisdom. Solomon claims authorship of this book and its purpose in the first seven verses. He warns against being enticed by criminals, against those who do not follow and serve the Lord (8-19). Finally, He warns about rejecting wisdom (20-33).
Focus Verses: Proverbs 1:20-33 How do you judge people? Their appearance? The car they drive? The house they live in or their neighborhood? How much money they make? But how does God judge people? How can you change your way of thinking to align with the Lord?
For more information regarding how your financial support can help, please click here.