Ephesians 1-3: Day 162: Journey Through the Bible in a Year
June 12, 2022
Ephesians 1-3
Click here for the reading
Day 162: Journey Through the Bible in a Year
Focus Verses for Today: Ephesians 2:8-10
Before reading Ephesians 1-3, stop and take some time to pray, asking the Lord for wisdom and understanding of today's reading. Read Ephesians 1-3. Let's journey!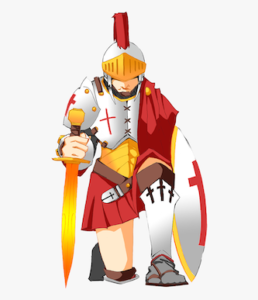 Commentary: Paul greets the Ephesians, acknowledging each part of the Trinity and their role in salvation, before offering prayer for understanding. Paul addresses a common topic that he had touched upon before: the matter of circumcision, which was a dividing point between Jews and Gentiles. Paul reminds us that circumcision does not grant salvation and, since we have all been cleansed anew by the blood of Christ, circumcision no longer matters. It was difficult for Jews to give up traditions to which they had long clung. Paul starts a prayer in chapter 3, but then begins to tell that Christ's death and resurrection had made Jews and Gentiles equal before the Lord. The prayer is then continued in verse 14. Paul prayers for strength, faith, love, and fullness.
Focus Verses: Ephesians 2:8-10 – How have we been given salvation? How can we not gain salvation? What do these verses mean to you?
For more information regarding how your financial support can help, please click here.