A father's love…is a love without end. Amen. It is not just a phrase in a song; it is a truth that those who know the love of the Father live with every day! It is a comfort and an example that all fathers should seek to emulate. Our Father God is, quite literally, a perfect example of what a father should be.
8 Whoever does not love does not know God, because God is love. (1 John 4:8, NIV)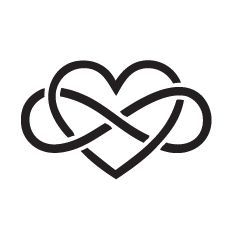 God is love! He created love and has shown what love looks like, and how it is demonstrated. To show complete and unending love can only be done by knowing the Father. In today's society, many view love as always giving the child what they want, protecting them from everything that may harm them. But as Father God shows, love is sometimes harsh.
30 "Therefore, you Israelites, I will judge each of you according to your own ways, declares the Sovereign Lord. Repent! Turn away from all your offenses; then sin will not be your downfall. 31 Rid yourselves of all the offenses you have committed, and get a new heart and a new spirit. Why will you die, people of Israel? 32 For I take no pleasure in the death of anyone, declares the Sovereign Lord. Repent and live! (Ezekiel 18:30–32)
Father God loves all His children, even when they turn from Him and spurn His love. Father God is willing to punish His children that disobey, and those that turn from Him. Yet He is willing to, time and again, give the chance to repent and return to Him.
11 My son, do not despise the Lord's discipline,
    and do not resent his rebuke,
12 because the Lord disciplines those he loves,
    as a father the son he delights in.
(Proverbs 3:11-12, NIV)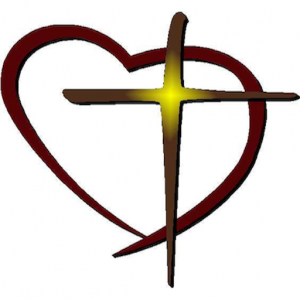 God the Father does not take pleasure in disciplining His children, but does it out of love. This is often one of the hardest lessons children can, no matter their age, learn. Although it rarely seems like it, discipline, honest and earnest discipline, is done out of love! Discipline is given to correct a mistake or a failure. It is done to help us in the future! It is done to further our relationship with our Father and bring us closer to Him.
38 For I am convinced that neither death nor life, neither angels nor demons, neither the present nor the future, nor any powers, 39 neither height nor depth, nor anything else in all creation, will be able to separate us from the love of God that is in Christ Jesus our Lord.  (Romans 8:38-39, NIV)
And we never have to doubt His love! God's love for us cannot be changed, taken away, or ended. His love is unlimited – A father's love…is a love without end.
We at The Forgiveness Foundation Christian Ministries, Inc. wish all fathers a Happy Father's Day! As we celebrate our earthly fathers, also remember our Heavenly Father, and be thankful for His love, given freely to all.
For more information regarding how your financial support can help, please click here.