Ezekiel 7-12: Day 174: Journey Through the Bible in a Year
June 24, 2022
Ezekiel 7-12
Click here for the reading
Day 174: Journey Through the Bible in a Year
Focus Verses for Today: Ezekiel 8:9-18
Ask for God's understanding of Ezekiel 7-12. Read Ezekiel 7-12. Let's journey!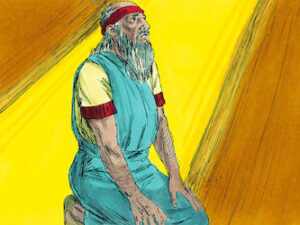 Commentary: Chapter 7 is a prophecy of judgment about to fall on Israel. It can be broken into six sections: God's determination to bring judgment (1-4), repeated call for judgment to come (5-9), imminence and certainty of judgment (10-13), total destruction of the nation (14-18), the uselessness of physical resources (19-22), and the fall of Jerusalem (23-27).
Chapter 8 begins a three-chapter vision of the sins being committed in the temple and the ultimate response by the Lord. In chapter 8, the vision is introduced (1-4), God is jealous (5-6), and there is cultic worship of animals (7-13), Tammuz (14-15), and the sun (16-18), likely by the temple priests. Chapter 9 foretells of those who commit idolatry being killed. Chapter 10, the ultimate punishment, can be broken into four parts: the coming of the man in white (1-2), the glory of God (3-8), the cherubim (9-17), and the glory of God and cherubim.
Chapter 11 tells of coming judgment on Jerusalem, its leaders and inhabitants (1-13), offers hope (14-21), and foretells the departure of the glory of God (22-25). In chapter 12, Ezekiel acts out a symbolism of the coming exile. The reader is told of the rebellious people (1-2), the first drama with luggage is acted out (3-7), followed by an explanation (8-16), then a second drama, a nervous eater, is acted out (17-20), and finally, a prophecy is given against false proverbs.
Focus Verses: Ezekiel 8:9-18 – The Lord despises the worship of idols – anything we place before Him. He always sees and always knows. Are there any idols in your life?
For more information regarding how your financial support can help, please click here.