Proverbs 7: Day 180: Journey Through the Bible in a Year
June 30, 2022
Proverbs 7
Click here for the reading
Day 180: Journey Through the Bible in a Year
Focus Verses for Today: Proverbs 7:10-13,21-22
Ask God to give you His understanding of Proverbs 7. Read today's reading. Let's journey.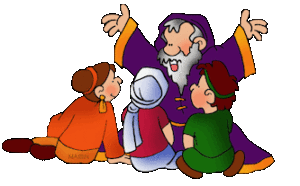 Commentary: The theme of sexual immorality continues in today's reading, warning men to be wary of women with loose morals. Of course, the opposite also applies; women be wary of men with loose morals. How rampant has sexual immorality become by both sexes! The ending of the chapter provides a dire warning for those who choose to follow the path of sexual immorality instead of following the Lord.
Focus Verses: Proverbs 7:10-13,21-22 – What do these verses tell you? What do they warn against? How will you protect yourself?
For more information regarding how your financial support can help, please click here.