Proverbs 8-9: Day 187: Journey Through the Bible in a Year
July 7, 2022
Proverbs 8-9
Click here for the reading
Day 187: Journey Through the Bible in a Year
Focus Verses for Today: Proverbs 9:10-18
Ask God for His understanding of Probers 8-9. Read Proverbs 8-9. Let's journey!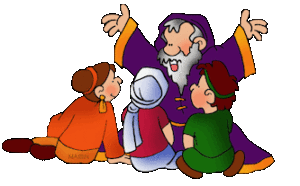 Commentary: Wisdom, true wisdom, only comes from the Lord, by studying his word. The world considers wisdom to be obtained through education, travels, and life experiences. Worldly wisdom may seem attractive, but to what does it lead? Where does God's wisdom lead?
Focus Verses: Proverbs 9:10-18 – What makes a person wise by the view of the world? How does that compare to what God considers a wise person? Which wisdom do you actively seek?
For more information regarding how your financial support can help, please click here.