2 Kings 6-10: Day 192: Journey Through the Bible in a Year
July 12, 2022
2 Kings 6-10
Click here for the reading
Day 192: Journey Through the Bible in a Year
Focus Verses for Today: 2 Kings 10:28-33
Ask God for His understanding of 2 Kings 6-10. Read 2 Kings 6-10. Let's journey!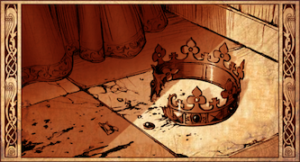 Commentary: Elisha's miracles continue, although they are less awe-inspiring than Elijah's, they are just as meaningful to recipients, such as the boy who lost his ax head. Some of Elisha's miracles were great, however, such as ending famines and turning armies blind! In chapter 8 we see the return of the widow whose son had previously been restored by Elisha and a foretelling of the harm that will come to the Israelites.
Jehu is introduced in chapter 9. He is an interesting character, anointed king secretly and privately by a young prophet, who would not cause suspicion with his visit, unlike Elisha. Jehu is also the cause of much bloodshed, yet much of it was done in accordance with God's will. It is because of Jehu that the line of Ahab and his wife Jezebel is entirely wiped out. Jehu also executes the king of Israel and Judah, who were working together. Jehu then executed the prophets of Baal. However, Jehu fails to turn to the Lord, reverting to worship of the golden calf. Chapter 10 ends with the beginning of the decline for Israel.
Focus Verses: 2 Kings 10:28-33 – Why did Jehu fail to turn to the Lord? What led him astray? Could something similar happen in your life? Has it? How can you protect yourself?
For more information regarding how your financial support can help, please click here.