Psalms 81-83: Day 193: Journey Through the Bible in a Year
July 13, 2022
Psalms 81-83
Click here for the reading
Day 193: Journey Through the Bible in a Year
Focus Verses for Today: Psalms 82:3-4
Pray for God's understanding of Psalms 81-83. Read Psalms 81-83. Let's journey!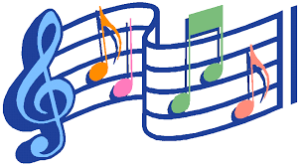 Commentary: Asaph is the author of all three of today's psalms. Psalm 81 celebrates the Lord, possibly describing a celebration during the Feast of Tabernacles (a/k/a the Feast of Trumpets). It is a reminder of the saving grace of the Lord and a warning to those who turn from Him. Psalm 82 addresses judges and how they should view the law. Psalm 83 is a bit of a mystery, as the names mentioned have been lost to history. The psalm is a cry for judgment on those who stand against God.
Focus Verses: Psalms 82:3-4 – Do you apply these verses to your life? Who do you defend? How do you treat the poor and oppressed?
For more information regarding how your financial support can help, please click here.