Leviticus 16-18: Day 198: Journey Through the Bible in a Year
July 18, 2022
Leviticus 16-18
Click here for the reading
Day 198: Journey Through the Bible in a Year
Focus Verses for Today: Leviticus 18:1-5,30
Ask God for His understanding of Leviticus 16-18. Read Leviticus 16-18. Let's journey!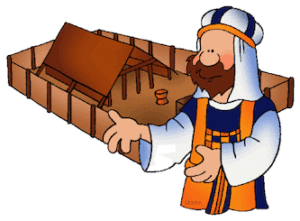 Commentary: Chapter 16 provides instructions for the Day of Atonement. It was the day that Israel dealt with their sin. It was the only day a priest was permitted to enter the Holy of Holies without being killed. Even then, there were strict instructions on how the priest must present himself. On this day, sins were not being taken away. Sin would not be taken away until Jesus came and died for our sins on the cross. The offerings given in the Old Testament covered the sins until Jesus came. Chapter 17 is often viewed as an extension of chapter 16, as it provides instructions to all Israelites. Chapter 18 switches themes away from ceremony and looks at sexual sin.
Focus Verses: Leviticus 18:1-5,30 – Do you believe these verses still apply today? What would be a modern-day equivalent to Egypt and Canaan in these verses?
For more information regarding how your financial support can help, please click here.