Proverbs 11-12: Day 201: Journey Through the Bible in a Year
July 21, 2022
Proverbs 11-12
Click here for the reading
Day 201: Journey Through the Bible in a Year
Focus Verses for Today: Proverbs 11:12-14
Ask God for His understanding of Proverbs 11-12. Read Proverbs 11-12. Let's journey!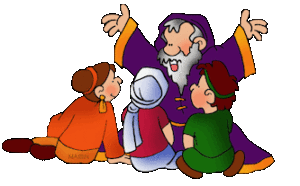 Commentary: Solomon continues his advice, comparing wise choices to foolish choices. Wise choices are made based on the teachings of the Lord God. Foolish choices are based on the false wisdom of the world.
Focus Verses: Proverbs 11:12-14 – In each of these comparisons, who are you in your everyday life? What can you change in your life?
For more information regarding how your financial support can help, please click here.