International Death Penalty News 2022, Issue 29: Iran, Nigeria, Russia, Singapore, United States of America
International Death Penalty News 2022
Issue 29
Iran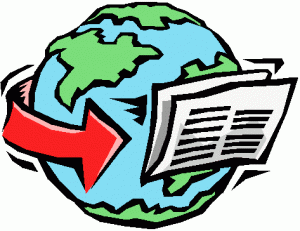 On Wednesday, July 13, 2022, Ali Asghar (Amir) Khalili was executed in Isfahan Central Prison.  Ali was arrested about four years ago and convicted of murder.  State officials and the media have not reported Ali's execution.
On Wednesday, July 13, 2022, Amirhossein Abadi was executed in Isfahan Central Prison.  Abadi was arrested about three years ago.  He was convicted of murder and sentenced to qisas, that is, retribution in kind.
On Wednesday, June 20, 2022, Mohsen Safari was executed in Isfahan Central Prison.  Safari was arrested about two years ago.  He was executed on drug-related charges.
Nigeria
Last month, a Sharia court in Bauchi, located in northern Nigeria, sentenced three men to death by stoning for engaging in homosexual acts. Under Nigerian national law, same-sex relations are punishable by up to 14 years in prison, however, in some areas, Sharia courts follow Muslim laws and punishments. This is thought to be the first time a court has issued a death sentence for homosexuality.
Russia
A third British man has been arrested by Russian forces in Ukraine. The man has been identified as John Harding. John is currently being held in the self-proclaimed "Donetsk People's Republic" in eastern Ukraine. Like the other two British men, Aiden Aslin and Shaun Pinner, John could also be sentenced to death. Previously a fourth British man, Paul Urey, an aid worker, died while being held captive.
Singapore
On Thursday, July 21, 2022, Nazeri Lajim was executed by hanging at Changi prison. Nazeri was 64 years of age. He was convicted and executed on drug-related charges.
United States of America
On Wednesday, July 20, 2022, Douglas Coley was scheduled to be executed by the state of Ohio.  His execution has been rescheduled to September 24, 2025, due to Ohio's ongoing problem obtaining execution drugs.  Forty-six-year-old Douglas is convicted of murdering 21-year-old Samar El-Okdi in Toledo, Ohio, on January 3, 1997. 
The jury for the sentencing trial against 23-year-old Nikolas Cruz has been selected in Florida.  Cruz pled guilty to murdering 17 people at Marjory Stoneman Douglas High School in Parkland Florida.  Seventeen others were also injured during the shooting.  The jury will decide if Cruz will be sentenced to death or life in prison, without the possibility of parole.  Prosecutors are seeking the death penalty, while Cruz's attorneys will argue that he should be sentenced to life in prison due to mental illness.  In order to sentence Cruz to death, the decision of the jury must be unanimous.  The sentencing trial is expected to last several months.
The Mississippi Supreme Court has upheld the ruling of a lower court, denying additional DNA testing for death row inmate Willie Manning.  Manning was convicted and sentenced to death for two different crimes, once in 1994, and against in 1996.  His 1996 conviction has since been overturned due to prosecutors unlawfully withholding evidence from the defense.  In the 1994 case, Manning is convicted of murdering two white Mississippi State University students.  In 2013, shortly before Manning was scheduled to be executed, it was revealed that some of the testimony and evidence used to convict him was questionable.  Due to this, the Mississippi Supreme Court stayed the execution to allow more time for additional testing of the evidence.  The testing was inconclusive.  Manning and his lawyers sought to have the evidence tested at another, more sophisticated, lab.  The request was denied, as the court ruled Manning failed to establish that a different lab would be likely to return more conclusive results.
On May 14, 2022, Payton Gendron opened fire inside a supermarket in a predominately black neighborhood in Buffalo, New York.  He killed 10 people during the shooting.  Gendron has now pled not guilty to federal hate crime charges.  Federal prosecutors have not yet announced if they will seek capital punishment.  New York abolished capital punishment in 2004, however, if convicted on federal charges, Gendron could be given a federal death sentence.
For more information regarding how your financial support can help, please click here.