Psalms 87-89: Day 207: Journey Through the Bible in a Year
July 27, 2022
Psalms 87-89
Click here for the reading
Day 207: Journey Through the Bible in a Year
Focus Verses for Today: Psalms 89:1-2
Ask God to give you His understanding of Psalms 87-89. Read Psalms 87-89. Let's journey!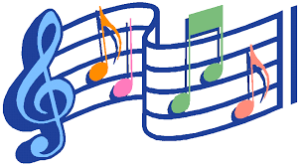 Commentary: Psalms 87 and 88 were written by the Sons of Korah. Palm 87 is a psalm of praise, in contrast to Psalm 88, which is a psalm of suffering, pain, and darkness. Unlike similar psalms, Psalm 88 ends on a dark note, but it is often darkest right before the dawn of something better. Psalm 89 was written by Ethan, the Ezrahite. Nothing is known about this man, other than he wrote this psalm. The psalm celebrates the promise God made to David and implores the Lord to uphold His promise, which He did when He sent Jesus to earth.
Focus Verses: Psalms 89:1-2 – How has the Lord demonstrated these truths to you in your life? Do you celebrate Him for it?
For more information regarding how your financial support can help, please click here.