Proverbs 13: Day 208: Journey Through the Bible in a Year
July 28, 2022
Proverbs 13
Click here for the reading
Day 208: Journey Through the Bible in a Year
Focus Verses for Today: Proverbs 13
Pray for God's understanding of today's reading. Read Proverbs 13. Let's journey!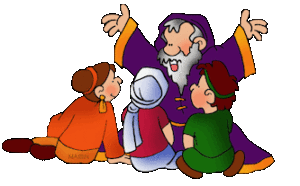 Commentary: These proverbs offer more life advice that applies to all, young and old. Although King Solomon wrote these hundreds of years ago, they continue to express God's principles, which never change. Become familiar with them and allow the Lord to strengthen your relationship and your life through these principles.
Focus Verses: Read through this chapter again, noting all the verses that refer to the "righteous." What do the righteous do? How does that compare to your actions?
For more information regarding how your financial support can help, please click here.