Proverbs 14-15: Day 215: Journey Through the Bible in a Year
August 4, 2022
Proverbs 14-15
Click here for the reading
Day 215: Journey Through the Bible in a Year
Focus Verses for Today: Proverbs 15:8-11
Ask the Lord for His understanding of Proverbs 14-15. Read Proverbs 14-15. Let's journey!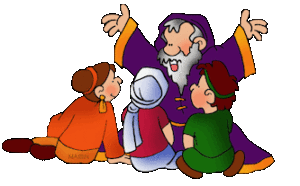 Commentary: Proverbs 14 compares the right choice with the wrong choice. Can you identify which is which? Chapter 15 examines the role of the tongue and the heart, comparing the wise to the foolish.
Focus Verses: Proverbs 15:8-11 – What do these verses tell us about the Lord? Based on these verses, how does your life align with what is pleasing to the Lord?
For more information regarding how your financial support can help, please click here.